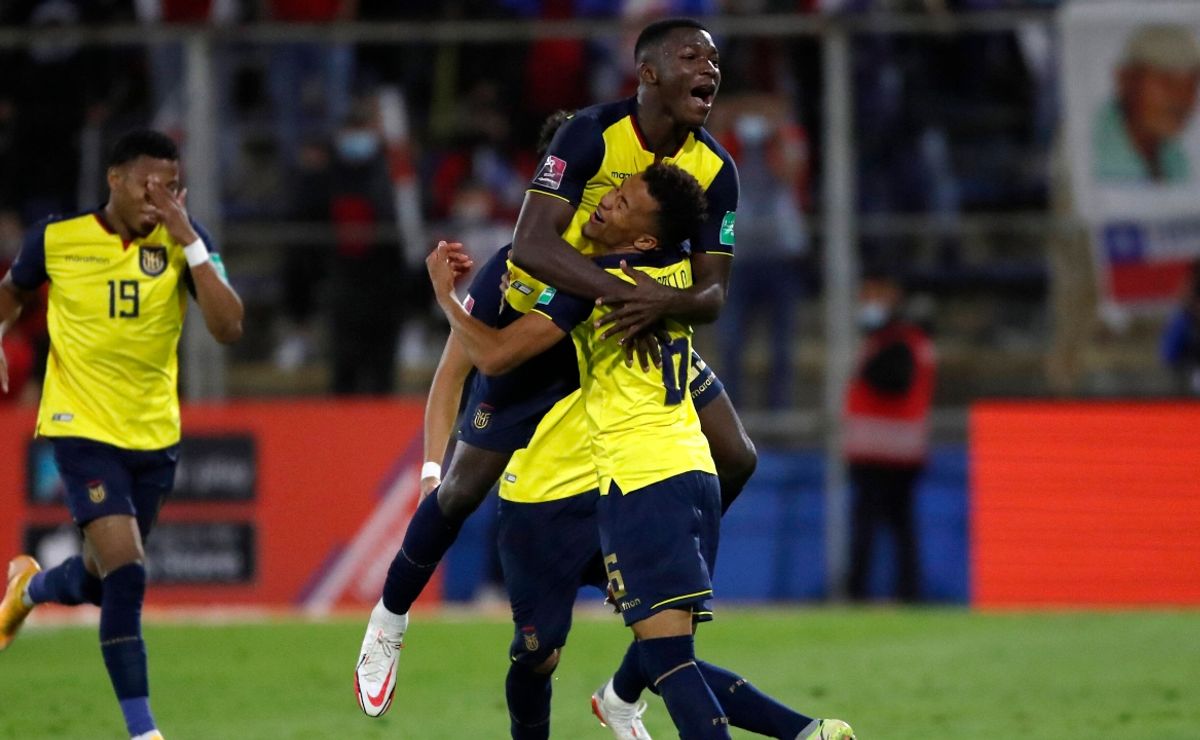 Ecuador manager Gustavo Alfaro has named his 26-man squad for the 2022 FIFA World Cup. La Tri will be playing in their fourth World Cup, with their first appearance being just 20 years ago in 2002.
Alfaro made some headlines with his squad selection by leaving out Club León's Byron Castillo. Ever since the South American nation qualified for the World Cup in Qatar, Castillo's eligibility for the national team has been questioned by rival federations, such as Chile.
Castillo had been accused of not being eligible to play for Ecuador because he was born in Colombia. This evolved into a formal complaint by the Chilean federation, led to an investigation from FIFA, and ended with a final decision by the Court of Arbitration for Sport.
Ecuador would be able to participate in this year's World Cup despite the court ruling that Castillo had been born in Colombia. But he had Ecuadorian citizenship, therefore making him eligible to represent Ecuador. Their punishment for using falsified birth certificates for Castillo's official player certification is a fine and a three-point deduction for the 2026 FIFA World Cup qualifiers.
Youth in the squad
The youth of this team bodes well for the World Cup in four year's time, but the good performances in World Cup qualifying where they qualified relatively comfortably in fourth place, plus the drama of whether or not they will be participating at this year's tournament behind them, definitely means that they should be aiming high for the World Cup this year.
Young players such as Bayer Leverkusen's 20-year-old Piero Hincapié and Santos Laguna's 25-year-old Félix Torres are a solid center-back pairing that gives the team a strong defensive foundation.
The one constant in this squad is the use of speed on the wings. Against certain opponents, Alfaro will use speedy wing backs that can track back and also contribute to the attacking play.
Castillo was a key right-back that would play as a full wing back. With his omission, we can expect to see Ángelo Preciado come in his place. Brighton's Pervis Estupiñán will be Ecuador's starting right-back. The speedy defender showed his attacking capabilities in a crucial World Cup qualifying win away to Chile when he ran down the wing to score the opening goal.
At only 27 years old, Carlos Gruezo of FC Augsburg can be considered one of the veterans of the team. With 45 caps for the national team, he will provide cover for the center-back pairing defensively as the team's holding midfielder. The former FC Dallas man can get the team out of tough defensive situations and set a counter-attack off with his vision and precise passing.
Well-rounded side
A positive aspect of this squad is the versatility of a good portion of the team. Brighton's Moisés Caicedo is a player that plays in a variety of attacking or defensive midfield roles. He can play on the right or left of a three-man midfield or in the center of midfield. The latter fits a more defensive shape in the formation. He can track back and win balls and then start a counter-attack by using his speed down the wing. Gonzalo Plata is another versatile winger that can play on the right side. Moreover, he can even play a more central attacking role behind a center forward.
A concern for the team might be the goal-scoring form of the strikers. Michael Estrada of Cruz Azul led the team in World Cup qualification with six goals. His last goal coming in early February against Peru. The problem is the lack of goal-scoring throughout the team this calendar year. For instance Ecuador scored just 5 goals in 10 games played this year. This includes three straight 0-0 draws in their last three friendlies before the World Cup.
The hope is that a veteran of the team, Enner Valencia, can regain his goalscoring form for Ecuador. He is currently the top scorer in the Turkish Süper Lig this season with 13 goals for Fenerbahçe.
One of Coach Alfaro's surprise call-ups was Kevin Rodríguez. He is a forward who plays in the Ecuadorian second division. Rodríguez just earned his first cap for Ecuador against Iraq in a friendly in Spain last Saturday. The thinking behind his call-up is surely to have an extra speedy striker. If the goal-scoring dry spell continues, Rodríguez fits the potential remedy.
Ecuador shapes up for World Cup 2022
Despite the youth of this Ecuador team, there is international tournament experience among key players in the squad that may give them an advantage. Goalkeeper Alexander Domínguez, Carlos Gruezo, and Enner Valencia all played when Ecuador last qualified for the World Cup in 2014.
Four other players participated in Ecuador's successful run to the South American U-20 championship in 2019. In the summer of that year, they helped lead the team to a third-place finish at the 2019 FIFA U-20 World Cup.
Ecuador drew into Group A. Therefore, the side faces Qatar, Senegal and the Netherlands. Each side poses a huge test for the Ecuadorians. But, it is one that they can successfully fulfill if they click in every aspect of their play. The pressure will be on when they face the hosts in the opening game of the World Cup on Sunday. La Tri may be young. Still, experience abounds in the squad. Ecuador can flip the odds and impress. In fact, it is not out of the realm of possibility to reach the round of 16. That matches Ecuador's best finish at a World Cup, coming back in 2006.
With the look at the potential bracket there is also a realistic shot of a historic Quarter-final berth.
Ecuador World Cup Squad
Goalkeepers: Hernán Galíndez (S.D. Aucas), Moisés Ramírez (C.S.D. Independiente del Valle), Alexander Domínguez (L.D.U. Quito)
Defenders: Félix Torres (Santos Laguna), Piero Hincapié (Bayer 04 Leverkusen), Robert Arboleda (São Paulo FC), Diego Palacios (Los Angeles FC), Pervis Estupiñán (Brighton & Hove Albion F.C.), Xavier Arreaga (Seattle Sounders FC), Ángelo Preciado (K.R.C. Genk), William Pacho (Royal Antwerp F.C.), Jackson Porozo (ES Troyes AC)
Midfielders: José Cifuentes (Los Angeles FC), Carlos Gruezo (FC Augsburg), Ángel Mena (Club León), Jeremy Sarmiento (Brighton & Hove Albion F.C.), Gonzalo Plata (Real Valladolid), Jhegson Méndez (Los Angeles FC), Alan Franco (Talleres de Córdoba), Moisés Caicedo (Brighton & Hove Albion F.C.)
Forwards: Djorkaeff Reasco (Newell's Old Boys), Romario Ibarra (C.F. Pachuca), Michael Estrada (Cruz Azul), Enner Valencia (Fenerbahçe S.K.), Ayrton Preciado (Santos Laguna), Kevin Rodríguez (Imbabura S.C.)
PHOTO: IMAGO / Photosport
Guide to World Cup 2022
Here are some resources to help you get the most out of the biggest event in soccer!