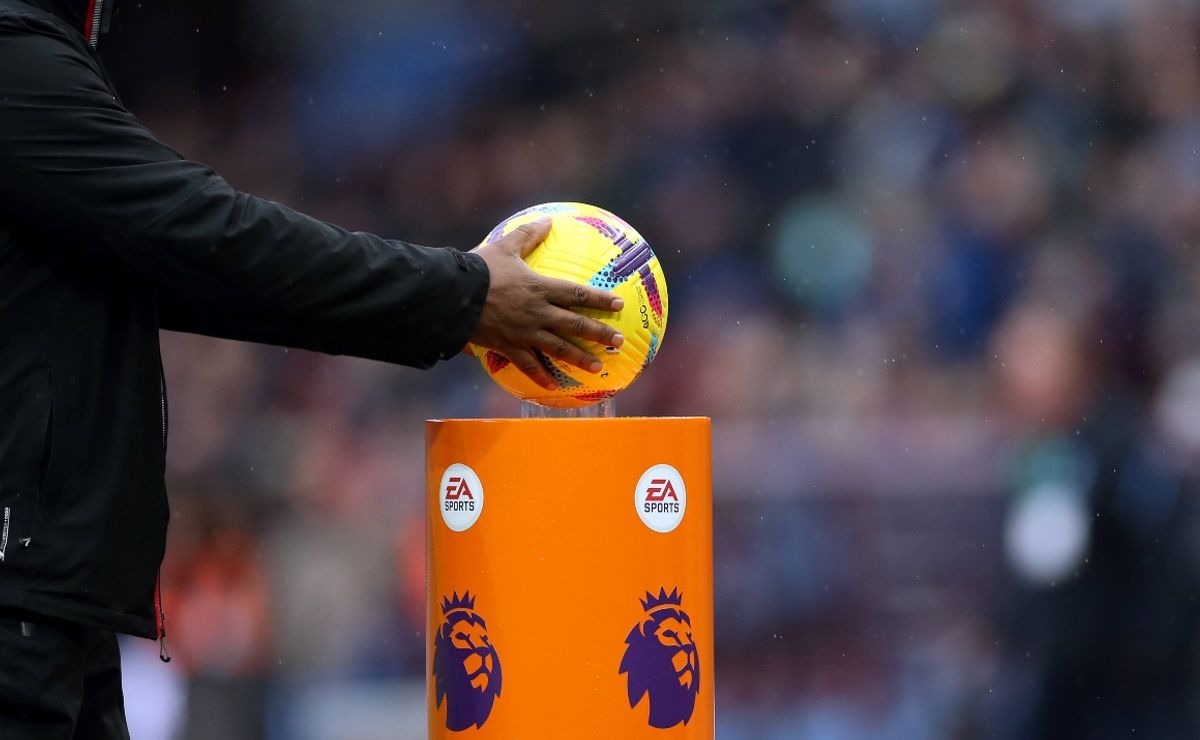 Fans of upsets, drama and intrigue will relish the thought that a winter World Cup could create an unpredictable Premier League
Of all the stories that fans of the English Premier League like to tell ourselves, it's the one about its unpredictable nature that you'll hear most.
We relish in rolling out phrases like 'anyone can beat anyone' or 'all of the big six are in with a chance this year'.
The truth, however, is slightly less exciting.
For all the one-off upsets and heroic underdog efforts from newly promoted sides, barring once-in-a-lifetime Leicester-style victory, we all know fairly well who'll end up in the top six positions, which five teams will be in the relegation battle and which others will make up 'the rest'.
At lest that's usually the case.
This season there will be a genuine disrupting factor that threatens to add a true sense of unpredictability to proceedings: a winter World Cup.
Winter World Cup Could Create Chaos
How teams navigate the post-tournament section of the season is going to be a fascinating addition to the league, with the potential to inject some new chaos into games after Christmas.
Firstly, there's the fatigue factor. With the Premier League soaking up a large chunk of the global talent, a number of clubs will expect to see their star players' involvement continue deep into the tournament.
The league's notoriously relentless schedule and its inability to compromise when it comes to fixture pile-ups means an awful lot of footballers are going to have an awful lot of football in their legs going into the key latter stages of the season.
While some clubs are well-prepped to lean on the depth of their squad, those without significant back-up may see results suffer.
It might not be as clear-cut as you may think. Manchester City have the most talented squad but also one of the smallest, Wolves may be struggling domestically but that doesn't mean their Portuguese-heavy squad won't be going far in the World Cup.
One or two injuries to key players has the potential to significantly alter a team's season.
The reverse is also true. Will there be a benefit to teams whose key players won't be making the trip to Qatar?
The obvious names here are City's Haaland and Liverpool's Salah but there's a host of influential players scattered throughout the league who'll be staying at home.
Arsenal will be hoping that the absences of Odegaard, Tierney, Zinchenko and a fit-again Emile Smith-Rowe will help maintain their title push, while out-of-form
Chelsea having Reece James, Ben Chilwell, Aubameyang, Chalobah, Loftus-Cheek and Ziyech all missing out could see their chances of clinching a top four spot boosted.
Mental toll of winter world cup
A less tangible factor than injuries or physical fatigue will be the tournament's mental toll. Will the domestic league suffer from a motivational drop-off by some of its stars?
How will teams cope with the inevitable come down that players will suffer after the highs that tournament football brings.
Will commitment to rainy mid-week games really be match those of pre-tournament ones, when players were fighting for places in their nations' squad?
And what of managers? Those tasked with staying behind with players who won't be flying halfway across the word?
Clubs with new managers are suddenly gifted an extra period of bedding-in time, meaning Chelsea's Potter, Brighton's De Zerbi, Wolves's Lopetegui, Villa's Emery and Southampton's Jones will be afforded an month to hone their tactics without the pressure of producing in-game performances.
A mini pre-season of sorts so rarely enjoyed by mid-season appointments.
There will be permutations at both ends of the league with none of the 20 sides unaffected by the sudden and untimely break in the season.
However strong each factor proves and whatever the outcome, what we can be sure of for certain is that the second half of this season will bring some genuine unpredictability to the Premier League, and that can be no bad thing.
Photo credit: IMAGO / PA Images