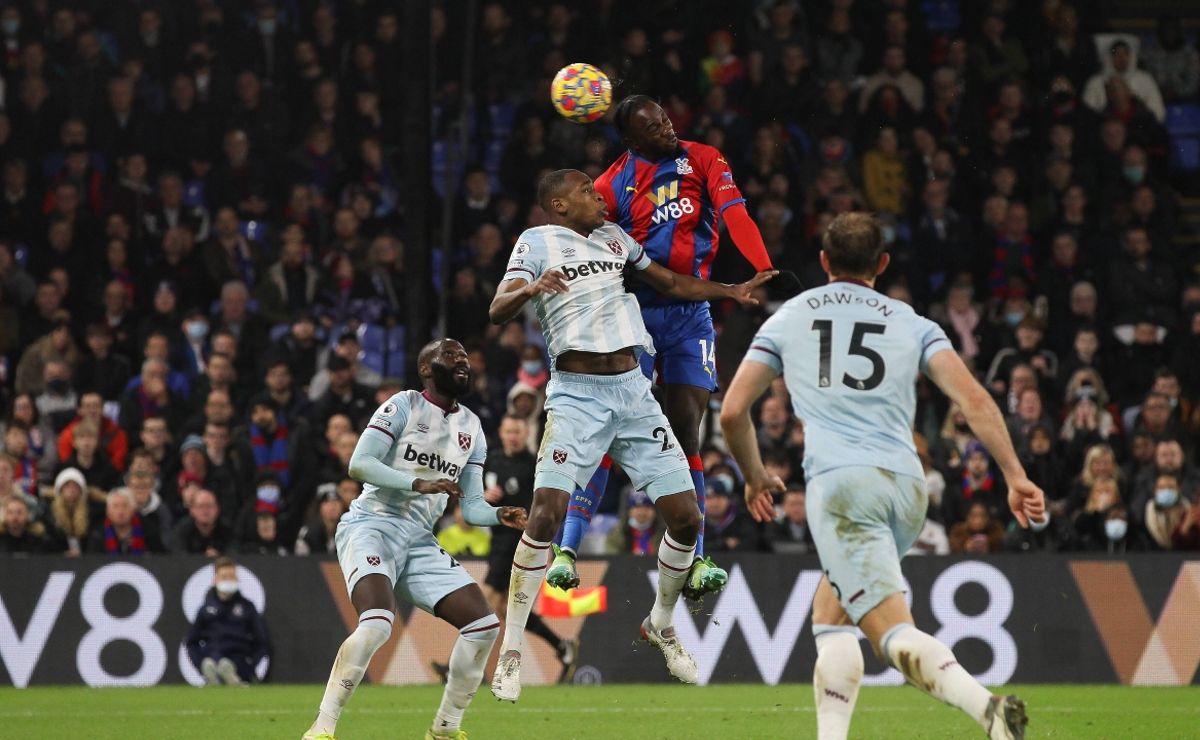 Both West Ham and Crystal Palace have coverage for their London clash this weekend. Neither club would say this season is off to a perfect start. However, it is a chance to gather ever-important points before the World Cup break.
Palace has 10 points from its last five games, while West Ham is coming off a nail-biting loss at Old Trafford.
West Ham vs Crystal Palace TV coverage
Kickoff time: 9 a.m. ET / 6 a.m. PT – Sunday, Nov. 6
Watch now (in USA): Live on Sling Blue
Commentators: Andy Bishop and Tony Gale
US TV: Match is on USA Network (available via Sling Blue)
This game comes directly off the back of a different London clash, Chelsea vs Arsenal. That game draws more pomp and circumstance than these two London clubs given their history and place in the table. Therefore, expect much of the TV coverage for West Ham and Crystal Palace to be in regards to that game.
However, for those wanting to tune in to the Chelsea-Arsenal game, there is no channel change required. Both games are available on USA Network, which you can get for a cost-efficient option through Sling Blue. Spanish-language coverage of West Ham against Crystal Palace is available on Telemundo.
London clash
Currently, West Ham and Crystal Palace have a two-point gap of separation in the Premier League. However, the Eagles, which hold the advantage, played one fewer game than the Irons. Therefore, this game holds perhaps more importance for West Ham. Fortunately, it is at home for the Hammers. Therefore, the crowd will be behind a team that perhaps deserved more during its trip to Manchester United.
Palace continues to be a solid team on all fronts. Outside of a bizarre 3-0 loss at Everton, Crystal Palace plays teams tough. It succumbed to a Erling Haaland hat trick despite holding a two-goal lead at Manchester City. Also, Conor Gallagher returned to Selhurst Park to break Palace hearts with a 90th-minute winner for Chelsea.
While it is not the biggest London derby, this game should be one to watch at the weekend.
PHOTO: IMAGO / UK Sports Pics Ltd.