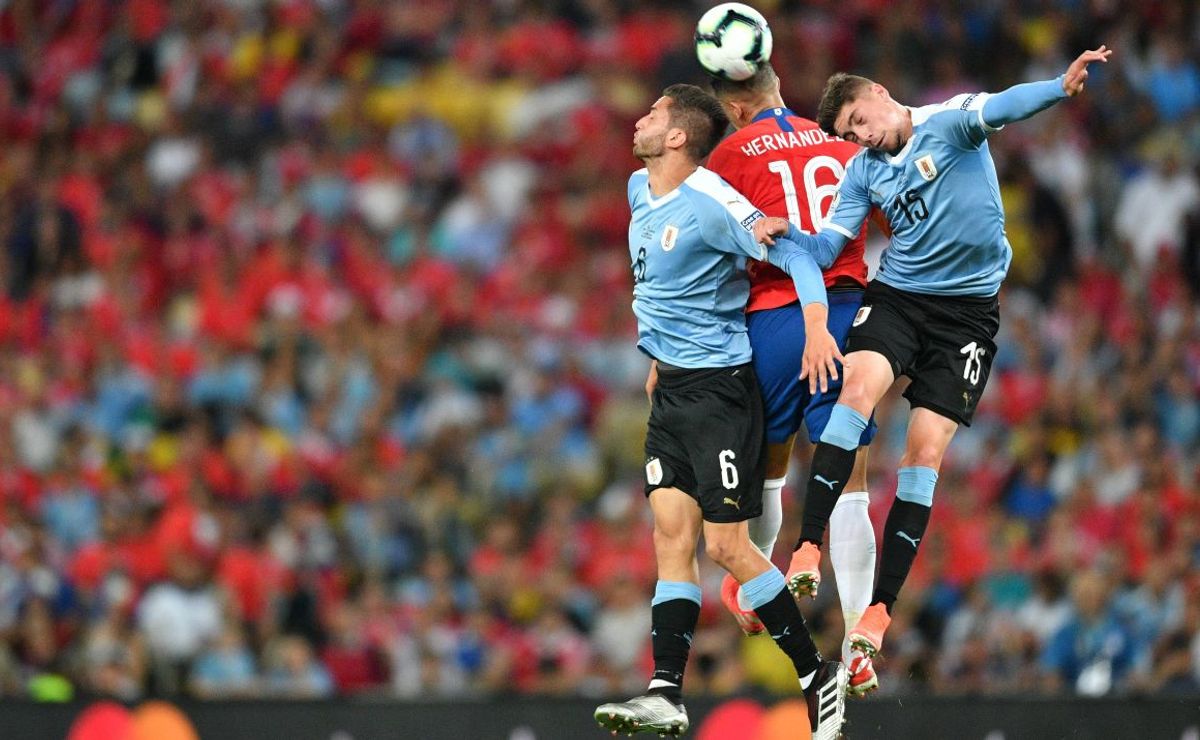 The elegance and talent of Alvaro Recoba and Enzo Francescoli. The nastiness and pragmatism of Paulo Montero and Diego Godin. The ruthlessness and dynamism of Diego Forlan, Luis Suarez and Edison Cavani. This is how Uruguay have been portrayed in recent decades.
The back line and the forward line – that's were Uruguay have been most potent in recent times. Not the middle of the park.
The new Uruguay under Valverde and Bentancur
The central midfield duo of Egidio Arevalo and Diego Perez that started the victorious 2011 Copa America final against Paraguay screams grit and determination with little flair and adventure. It's no surprise that they scored just two goals (both Perez's) from a combined 179 international caps. Their raison d'être was simple: win the ball and give it to the talented guys ahead of them. They implemented their assignment admirably but the current Uruguay midfield promises so much more.
In the coming weeks, Uruguay manager Diego Alonso is expected to field both Tottenham Hotspur's Rodrigo Bentancur and Real Madrid's Federico Valverde in either a central pairing or in a midfield three with either Lucas Torreira or Matias Vecino. Both started all four World Cup qualifying games that Uruguay played under Alonso's stewardship and the last two friendly matches against Iran and Canada.
Magic of Bentancur
While this will be Valverde's first appearance in a World Cup, a 21-year-old Bentancur started all of Uruguay's matches in Russia 2018. Since then, Bentancur's position and style of play have evolved from a raw box-to-box and attacking midfielder to a more conservative and creative role in the centre of the park.
In 31 Premier League matches for Tottenham, Bentancur supplied 6 assists despite the deep role he is deployed in alongside Pierre-Emile Hojbjerg. His stats during this Premier League season reveal a hard-working midfielder who wins possession and finds his team-mates with short, accurate passes.
His two goals against Leeds United in the latest round of Premier League matches also showcased his goal threat.
Valverde rises to the top
After joining Real Madrid in 2017, Valverde's stock exploded after his breakthrough 2019-2020 campaign. He earned the reputation of a no-nonsense midfield terrier after earning a red card for his blatant tackle on Atletico Madrid's Alvaro Morata who was through on goal in the 2020 Spanish Super Cup final. His game is so much more than this.
Despite not registering a single competitive goal domestically and in Europe last season, his manager at Real Madrid, Carlo Ancelotti, admitted to telling Valverde that he will tear up his coaching license if the Uruguayan didn't score ten goals this time round. Lo and behold and Valverde already has eight goals to his name this season.
Ancelotti has built on Zinedine Zidane's work and polished this rough gem into one of the finest midfielders in Europe. His performance against Liverpool in the 2021/22 Champions League Final was immense and showed his versatility and game-winning attributes. He started on the right side of a front three providing the assist for Vinicius Junior's winning goal and nullifying Andy Robertson's threat from Liverpool's left hand side.
With six seasons playing in the top leagues in Europe under their belt, as well as the experience of two Copa Americas since 2018, Qatar offers the perfect stage for Valverde and Bentancur to shine. Despite their young age (Valverde is 24 while Bentancur is a year older), they do not lack international experience with 95 international caps between them.
With a strong forward line and a pragmatic defense, the Valverde-Bentancur partnership can elevate La Celeste as one of the dark horses of the World Cup.
Photo credit: IMAGO / Xinhua