If the report from The Athletic turns out to be accurate, Josef Martínez will not return to Atlanta United for the 2023 MLS season. After a difficult two years that included a major knee injury, a rocky recovery, quarrels with coaching staffs, and the inconsistency and bad breaks that characterized the 2022 season, a departure seemed sadly inevitable.
Atlanta United had already needed to acquire a second striker during the off-season, but if Martínez is indeed gone, the need will take on greater urgency. The pool of players who match Martínez's goal-scoring ability and production is very small, and the group that is affordable to an MLS club is even smaller. But below is my attempt to come up with a list of candidates who could serve as an adequate replacement for United's superstar.
I preface this list by stating that I no longer know the decision-makers or performance analysts in the AUFC organization. But given the club's recruitment history, it is safe to assume that a significant number of candidate players will come from South America and be under 25 or 26 years of age. Without further ado, here are the candidates.
Mateo Retegui, Tigre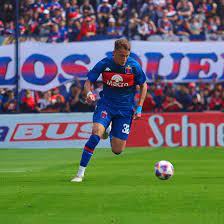 Mateo Retegui was one of the best players in the just concluded Liga Profesional of Argentina. He led the competition with 19 goals, 9 goals from open play, a non-penalty expected goals total of around 12.0, and 0.45 total xG per 90 minutes. He accounted for almost half of Tigre's 41 goals in the league. As one can observe from his shot map, he takes the bulk of his chances inside the box and near the center of the area. All but one of his goals were scored inside the penalty area. He is also a threat from dead-ball situations: no one scored more than his four goals that ensued from set-plays, and only Cristian Lema generated more xG from set-piece opportunities. Retegui is currently on loan from Boca Juniors and within the last month Atlético Mineiro have inquired about him as a strike partner for Hulk. He is young (23) and not extremely expensive, but his transfer value is rising quickly.
Enzo Copetti, Racing Club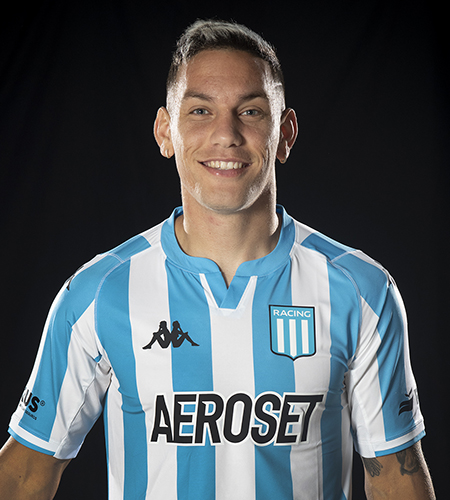 Enzo Copetti had a breakout year playing as the primary striker with La Academia, scoring eight goals in the Copa de LPF and another 11 in the Liga Profesional tournament. Of his 11 goals in the league, eight of them were scored from open play, which was tied for second-most with two other players (Miguel Borja and Blas Armoa) and only exceeded by Mateo Retegui. He does have an ability to move in the penalty area and generate scoring opportunities from set plays. In addition to playing up top, he can also be situated on the right wing and he has demonstrated an ability to create, with four assists and an expected assists total that was fourth among all strikers in LPF.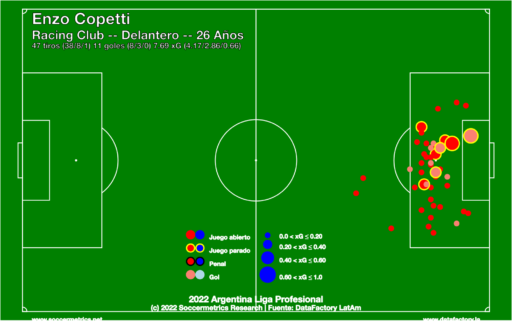 Pedro Raul, Goiás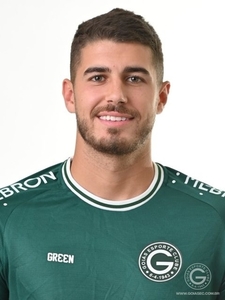 Pedro Raul has come out of nowhere to become one of the top goalscorers in this year's Brasileirão. Goiás would be condemned to relegation without him. Only Germán Cano (20 goals) has scored more goals than Pedro Raul's 18, and he ranks in the top ten in expected non-penalty goals and expected goals per 90 (minimum 2000 minutes played). Furthermore, he has demonstrated over the last four seasons an ability to score goals at a decent rate while playing a significant number of minutes. His physical traits — tall, excellent aerial ability, great movement, hard worker at the target forward — could fit United's needs. He is a bit older at 26, though. Pedro Raul is currently on loan from J-League's Kashiwa Reysol, his current club is unlikely to afford his transfer fee, and Corinthians, Atlético Mineiro, and the Porto Alegre giants (Grêmio and Internacional) have inquired about his services. If United want to make a move, they'll have to do it quickly.
Pedro, Flamengo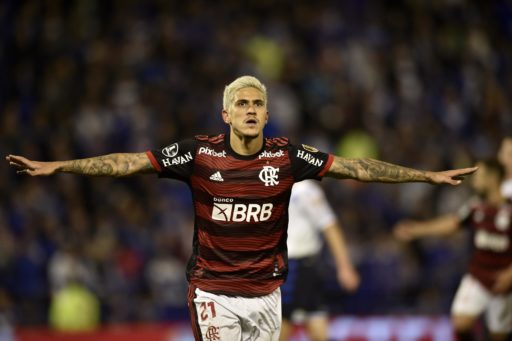 Pedro should be on the short-list for South American Player of the Year. He's the leading goalscorer in this season's Copa Libertadores (8 goals) and among the top ten goalscorers in the Brasileirão (11 goals). What is most impressive is that his on-field time is about half that of his competitors. He has developed a knack for getting himself into position to make high-quality scoring chances — no one else in the 2022 Brasileirão or Libertadores has produced as much xG over 90 minutes or xG per shot as Pedro. The one major handicap to Pedro's game, as pointed out by Tim Vickery, is that Pedro lacks speed. And in modern football, a striker who is not particularly quick is not very useful, which is a shame because Pedro appears to have everything else. Nevertheless, he still has an outside chance of being named to Brazil's World Cup squad.
Gabriel Barbosa, Flamengo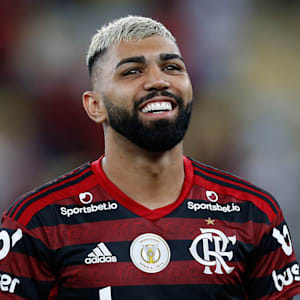 This would be a stretch to be sure — Barbosa has already spent multiple years abroad, and his status with the Brazilian national team may put him out of reach for even the most ambitious MLS club. But Atlanta United is ambitious, and with who else could we find out if MLS 4.0 is a thing? Barbosa has a strong physical presence, and he has evolved from being a support striker to one who can seek out opportunities in the opposing penalty area. His goal production has backed away for the dizzying heights of 2019 (25 goals in Brasileirão, 9 in Libertadores including 2 in the final), but he remains in the top five in goals and expected goals from open play in the national competition. He is underrated as a creator for other potential scorers, particularly in the penalty area. He doesn't back down from a confrontation (10 yellow cards in Brasileirão 2022), which could make him a liability. Barbosa is 26 years old and his last stint abroad went very badly, but if he gets accustomed to MLS play quickly, he'll be idolized just as passionately as Martínez was.
So those were five players, currently playing in South America and 26 years old or younger, who merit a closer look if Josef Martínez does in fact leave Atlanta United. To be sure, I've neglected to mention other regions where MLS clubs have recruited players, such as Colombia, Mexico, and the European leagues, for the simple reason that I don't have access to those match data on a regular basis. I'd like to see others who have those data to propose their candidates, and I welcome your comments whether you agree or disagree.
Advanced metrics were calculated from match data that was supplied by DataFactory Latinoamericano.