Opposed to Qatar in the opening match, Ecuador could have a card to play in Group A of the 2022 World Cup. Squad, schedule and form, here is everything you need to know about El Tri.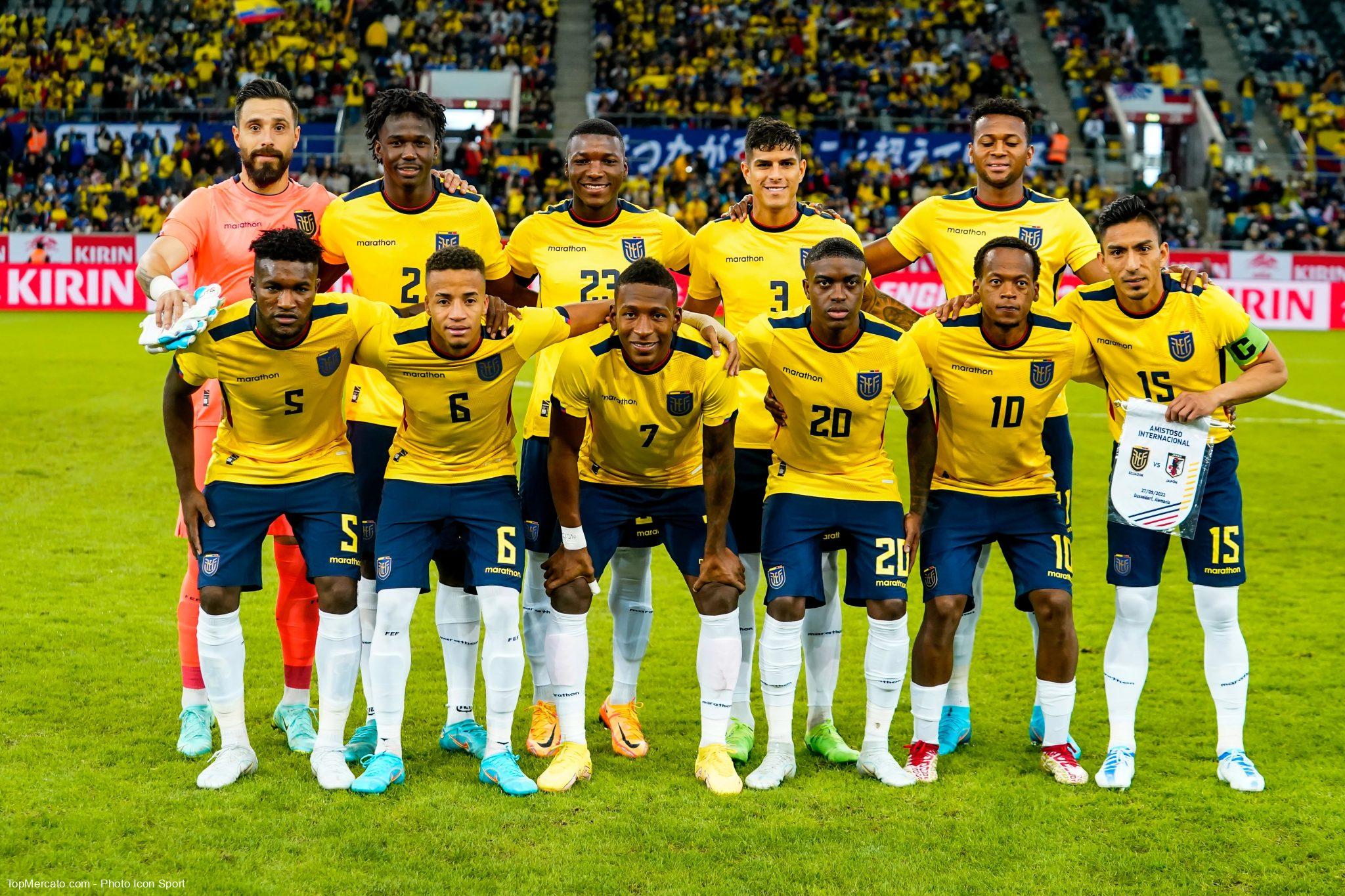 Ecuador squad for the 2022 World Cup
Failing to rely on a superstar, Ecuador can count on its captain Énner Valencia, who scores goal on goal with Fenerbahçe (already 15 on the clock this season). There are also full-back Pervis Estupiñán and midfielder Moisés Caicedo, who have both played important roles in Brighton's astonishing start to the Premier League season. At only 20 years old, central defender Piero Hincapié is also much talked about at Bayer Leverkusen, while Ligue 1 fans know the Trojan Jackson Porozo well.
Guardians: Alexander Domínguez (LDU), Hernán Galíndez (Aucas), Moisés Ramírez (Independiente del Valle)
Defenders: Piero Hincapié (Bayer Leverkusen), Félix Torres (Santos Laguna), Robert Arboleda (São Paulo), Xavier Arreaga (Seattle Sounders), Jackson Porozo (Troyes), Angelo Preciado (Genk), Pervis Estupiñán (Brighton), William Pacho (Royal Antwerp), Diego Palacios (LAFC)
Environments : Moisés Caicedo (Brighton), Carlos Gruezo (Augsburg), Jhegson Méndez (LAFC), Alan Franco (Talleres), José Cifuentes (LAFC), Ángel Mena (León), Gonzalo Plata (Valladolid), Jeremy Sarmiento (Brighton), Romario Ibarra (Pachuca), Ayrton Preciado (Santos)
Forwards: Énner Valencia (Fenerbahçe), Michael Estrada (Cruz Azul), Djorkaeff Reasco (Newell's Old Boys), Kevin Rodríguez (Imbabura)
The calendar of Ecuador (Group A)
Sunday November 20, 5 p.m., Qatar – Ecuador (Day 1)
Friday November 25, 5 p.m., Netherlands – Ecuador (Day 2)
Tuesday November 29, 4 p.m., Ecuador – Senegal (3rd day)
The shape of Ecuador
Ecuador is very tough! Hooked by the Tri at the start of the year in the World Cup qualifiers (1-1 each time), Brazil and Argentina can testify to this. Moreover, only Brazil, Argentina and Uruguay beat the Ecuadorians in these qualifiers and their 4e place offered them direct qualification without going through the play-offs. The men of the cautious Gustavo Alfaro remain on a series of seven games without defeat, including four 0-0, which will allow you to quickly identify the style of play.
Facts about Ecuador
Regular holder in defense during the playoffs, Byron Castillo was not retained in the final list. It is not his sporting performance that is in question but Ecuador wanted to cover himself against possible appeals. Indeed, the player is accused by Chile of being of Colombian nationality and of using a false identity, but neither FIFA nor the CAS have gone so far as to disqualify Ecuador.
Ecuador's chances at the 2022 World Cup
Difficult to know if Ecuador will rather join the fight for the 2e place behind the Netherlands with Senegal or have to fight for survival with Qatar. In absolute terms, El Tri leaves a priori as the 3e strength of this group A.
History of Ecuador at the World Cup: 4th participation, including an 8th final in 2006.