Advertisement
Invited this Thursday in front of the journalists, during the gathering of the French team in Doha, Olivier Giroud gave an update on his future with the Blues, once the 2022 World Cup is over.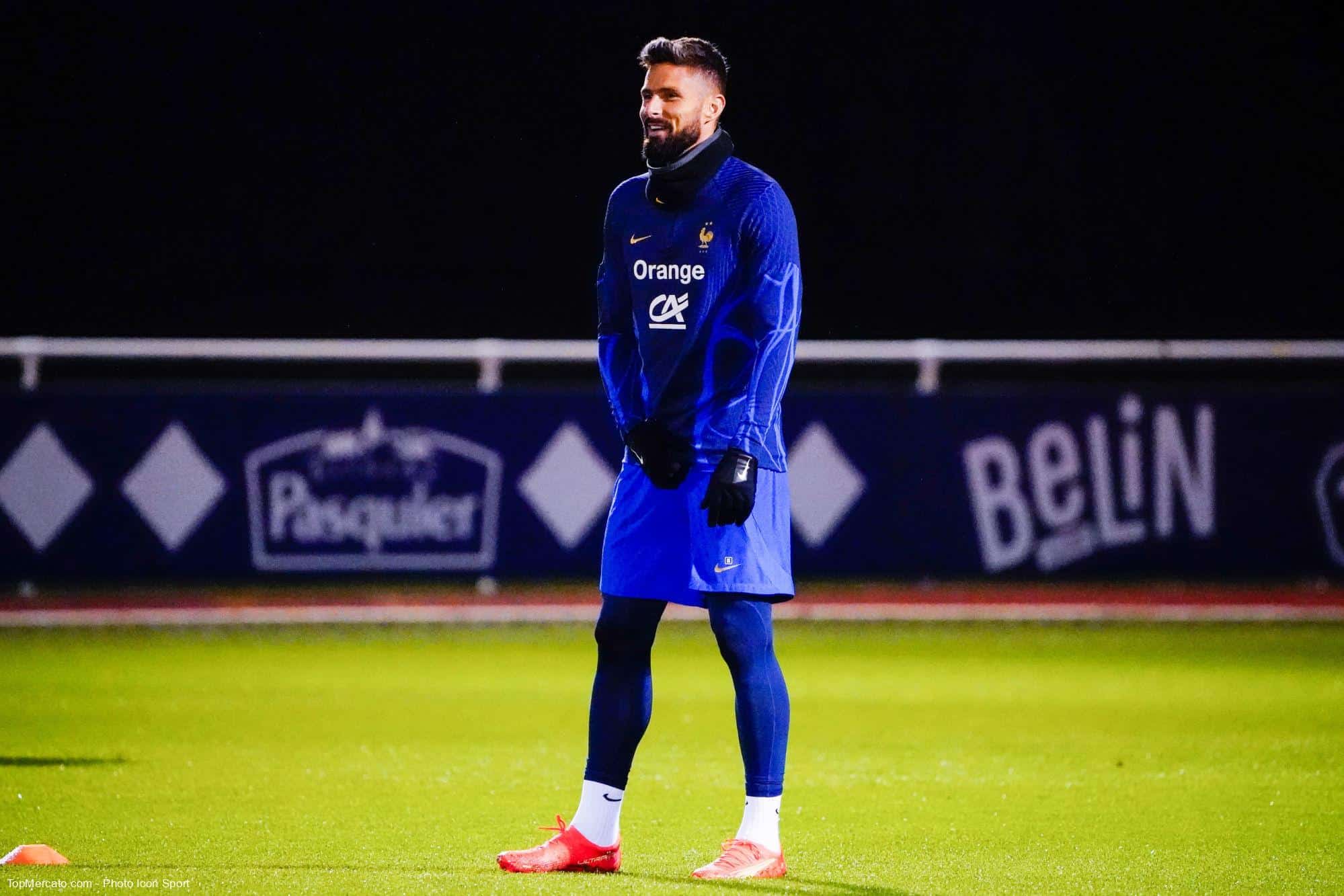 Doubt surrounded his participation in the 2022 World Cup until the end. But the coach of the France team, Didier Deschamps, did indeed retain Olivier Giroud for the World Cup in Qatar, which will be played from November 20 to November 18. next December. The reward for successful performances with AC Milan since the start of the 2022-2023 season, with 9 goals in 19 games in all competitions including 5 goals in 13 Serie A games.
"As long as my body allows me"
The tricolor center forward is preparing to play in the third World Cup final phase of his career. Before taking his leave? Present this Thursday at a press conference, the 2018 world champion answered on his future with the Blues, for which the native of Chambéry has 114 selections and above all 49 goals, just two lengths from the record held by Thierry Henry. The 36-year-old goleador does not exclude any scenario for the time being. "I said it could be my last but we'll see after the World Cup. My motivation to stay at the highest level and have fun is intact and as long as my body allows me, I will not set myself any limits.
This Thursday, Olivier Giroud suffered an alert in training. Touched on the foot and prostrate on the ground, the former resident of the French championship ended up regaining his place on the ground. More fear than harm, a priori, while France now has its eyes riveted on its entry into the running in Group D against Australia next Tuesday. Against the Socceroos and for the rest of the competition, Karim Benzema should be preferred to him on the attacking front.