Advertisement
With his controversial interview granted Sunday evening to journalist Piers Morgan, Cristiano Ronaldo has sown discord at Manchester United…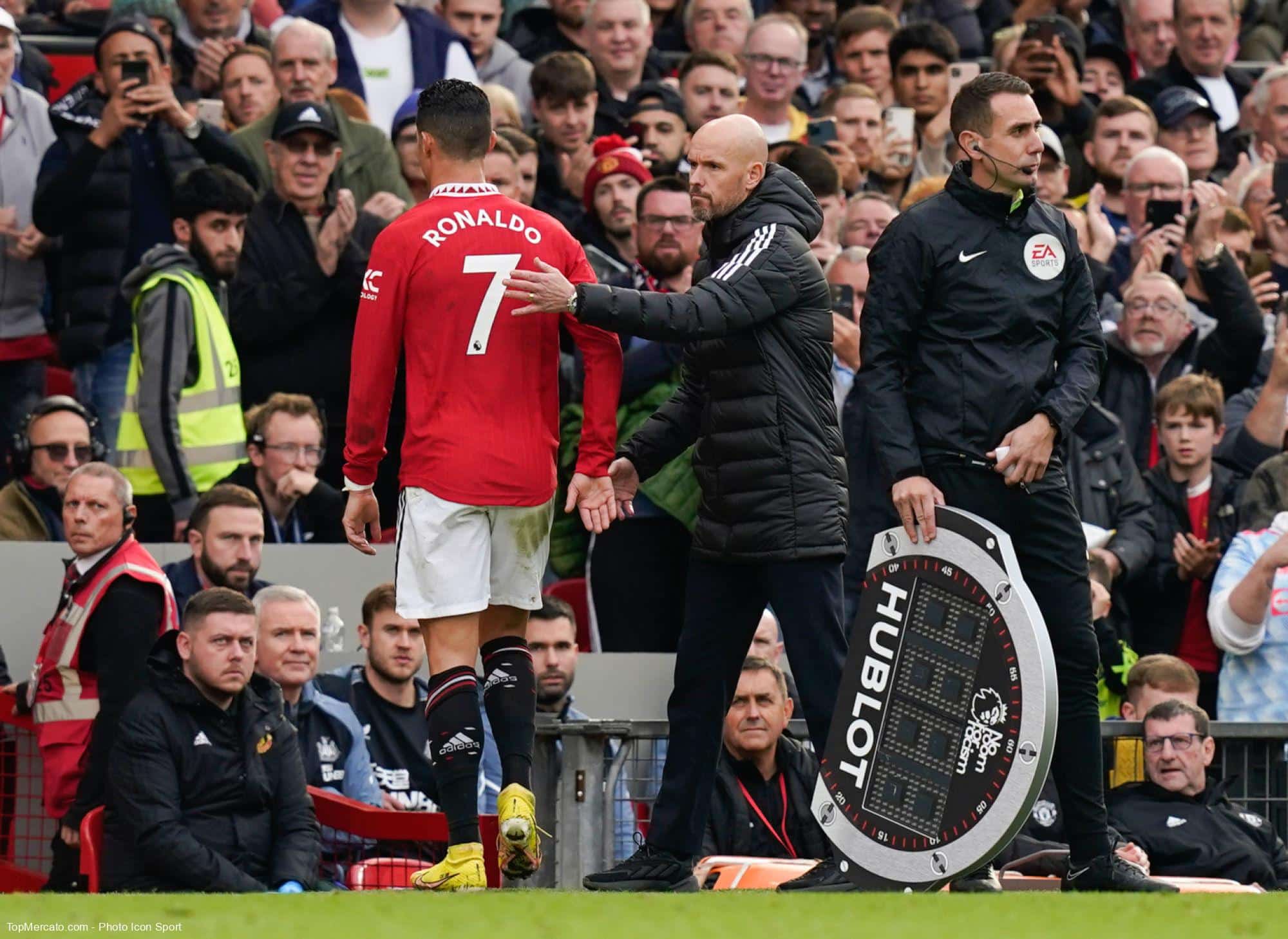 His trainer Erik ten Hag that he does not respect, the club in inevitable decline, leaders who betrayed him… The fivefold Ballon d'Or spared no one and, inevitably, his incendiary words had a lot of trouble getting over to MU. Consequence: the newspaper The Telegraph reveals that ten Hag will meet urgently with its leaders on Monday to decide on this burning issue.
Inevitable punishment for Ronaldo?
Following a first controversy last month, with his refusal to come into play against Tottenham (2-0), the Portuguese international got away with a brief sideline and a fine. This time, the club's image is much more tarnished and it is not unthinkable to imagine that a new, more severe sanction will be pronounced. CR7 must however join his selection for the 2022 World Cup and he will not set foot in England until December, a fortnight before the opening of the winter transfer window.
In these conditions, much more than a possible sanction, it is a decision about the future of the star which is expected. Most often considered as a replacement by ten Hag, the ex-Real Madrid striker does not support this situation and he made it known in his interview by clearly opening the door to a departure with this punchline: "As Picasso said, you have to destroy in order to rebuild and if it starts with me, that's fine with me."A priori, we can imagine that the Mancunian coach and the leaders will be on the same wavelength, but it will still be necessary for the different parties to come to an agreement on the terms of a separation of the last six months of the contract which bind them. In other words, the soap opera on Ronaldo's future is certainly far from over…