Real Madrid would no longer be sure of wanting to recruit Jude Bellingham during the transfer window. His arrival would depend on two files.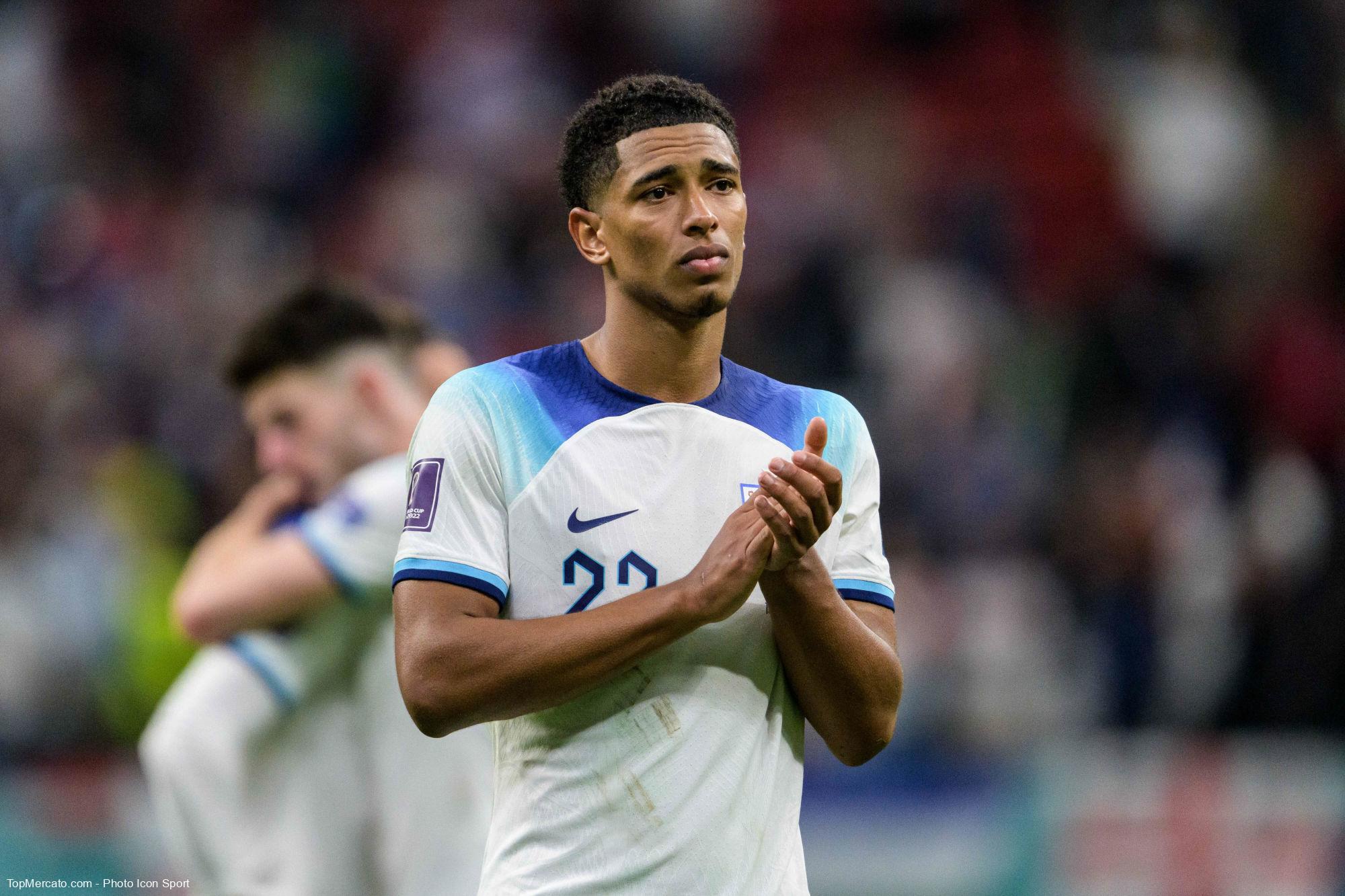 Jude Bellingham, 19, has been Borussia Dortmund's rising star since Erling Haaland left for Manchester City. His performance in the German training attracted the attention of several big clubs such as Real Madrid, Liverpool or Manchester City, for the next season. The Madrid club seemed to be in pole position for its recruitment, but the entry on the scene of Liverpool and Manchester City has increased its price.
Real Madrid are hesitant
The next transfer window promises to be exciting with clubs interested in securing the services of one of the most promising players in world football today. However, this sum is too high for Real Madrid who do not intend to come close to these figures. According to information collected by Fichajes.net, the merengue club has placed the file of the English international (22 caps) on stand-by. The reason would not only be financial.
The media indeed recalls that the recruitment of Bellingham also depends on the situation of Toni Kroos and Luka Modric, the two Merengue midfielders. Indeed, their extension at the Santiago Bernabeu would still not be ruled out. And Florentino Perez would not intend to recruit Jude Bellingham if they were back: his coach, Carlo Ancelotti, would remain a fan of the Croatian and the German and would not want to part with him. At least if he remains coach of the White House next season, which is not guaranteed either…
19-year-old Jude Bellingham has scored 10 goals and provided 6 assists in 30 appearances in all competitions this season. The native of Stourbridge also distinguished himself during the World Cup, during which he played 5 games, for 1 goal and 1 assist. The soap opera linked to its future should be exciting in the coming months. And Borussia Dortmund, which should pocket at least 150 million euros in the transaction, rubs its hands in advance.