Advertisement
Totally shunned by Bruno Génésio in recent weeks, Alfred Gomis has had a very painful first part of the season. In the columns of The Teamthe Stade Rennais goalkeeper did not hide his sadness about his current situation.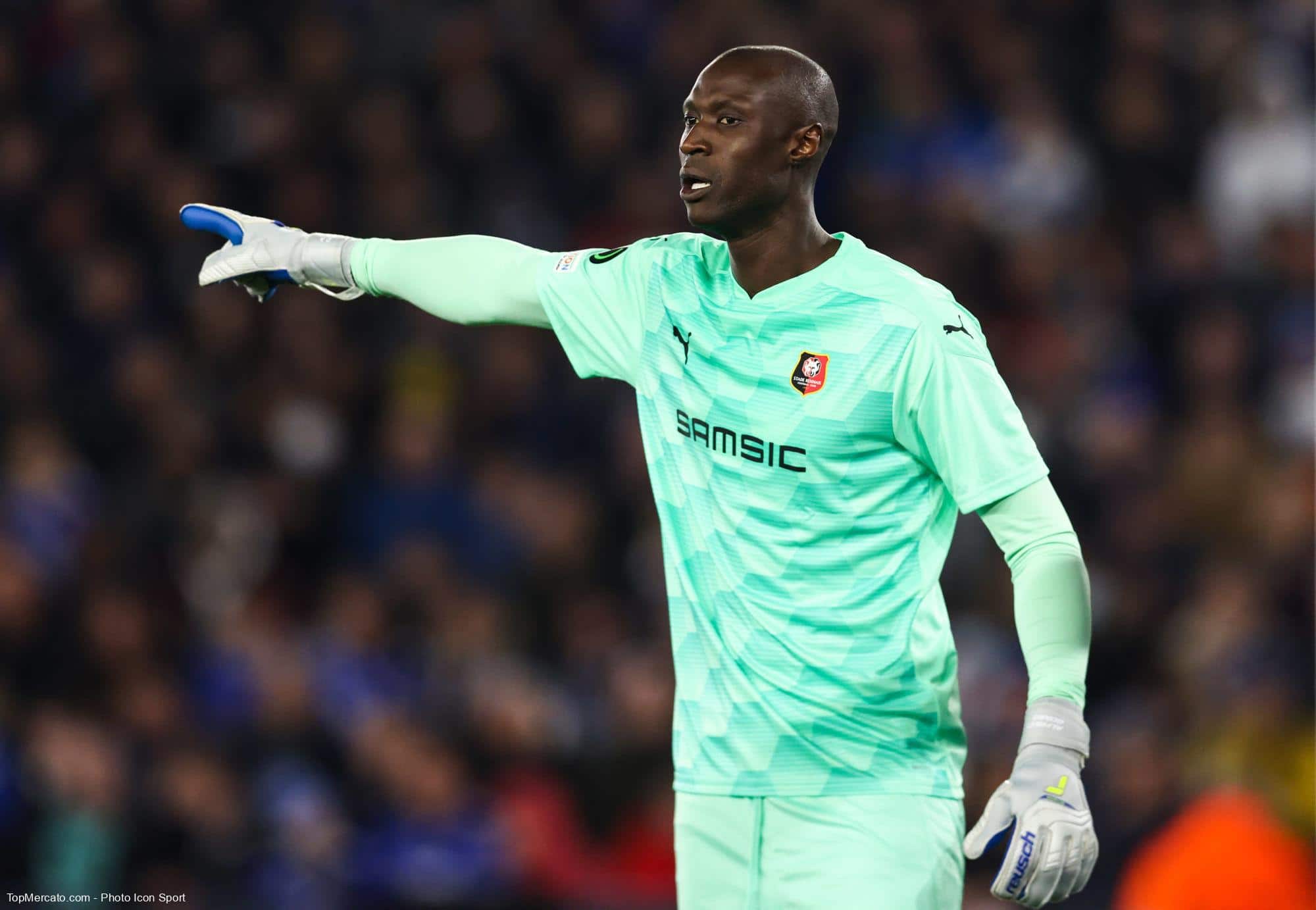 For Alfred Gomis, the months follow each other and are not alike. Last season, the Senegalese was one of Bruno Génésio's key men with 25 starts in the 2021-2022 financial year. Unfortunately for him, the 29-year-old doorman is no longer in the odor of sanctity in the Breton city. His last tenure dates back to May 21 during Lille-Rennes (2-2).
Since that date, the native of Ziguinchor (Senegal) has not made the slightest appearance with the tunic of the Reds and Blacks. This exclusion obviously displeases the principal concerned. "My situation at the club is not the most positive, and that independently of my will"explained the right-hander to the daily The Team.
Alfred Gomis selected by Senegal to compete in the 2022 World Cup
The arrival of Steve Mandanda in the red city obviously did not suit the Senegalese giant (1.96 meters) who does not understand this brutal sidelining. "I just note that, without there having been a fracture, a break, I find myself excluded from the club's project. I find myself in a situation which, usually, is that of a player who creates problems, divides a dressing room I continue to train every day with the team and the goalkeeper coach works with me very professionally . Nothing to say about it" continues Alfred Gomis.
Summoned for the World Cup by Aliou Cissé as an understudy for Edouard Mendy, the former Dijon player will be able to get out of this unhappy context a little. Placed in group A, the Lions of Teranga will have to overcome the Netherlands, Qatar and finally Ecuador to continue the international competition.