Advertisement
Loaned to Juventus during the last summer transfer window, Arkadiusz Milik is making a rather convincing start to the season in Serie A. According to Pablo Longoria, the adventure between Olympique de Marseille and the Pole may not yet be completely over.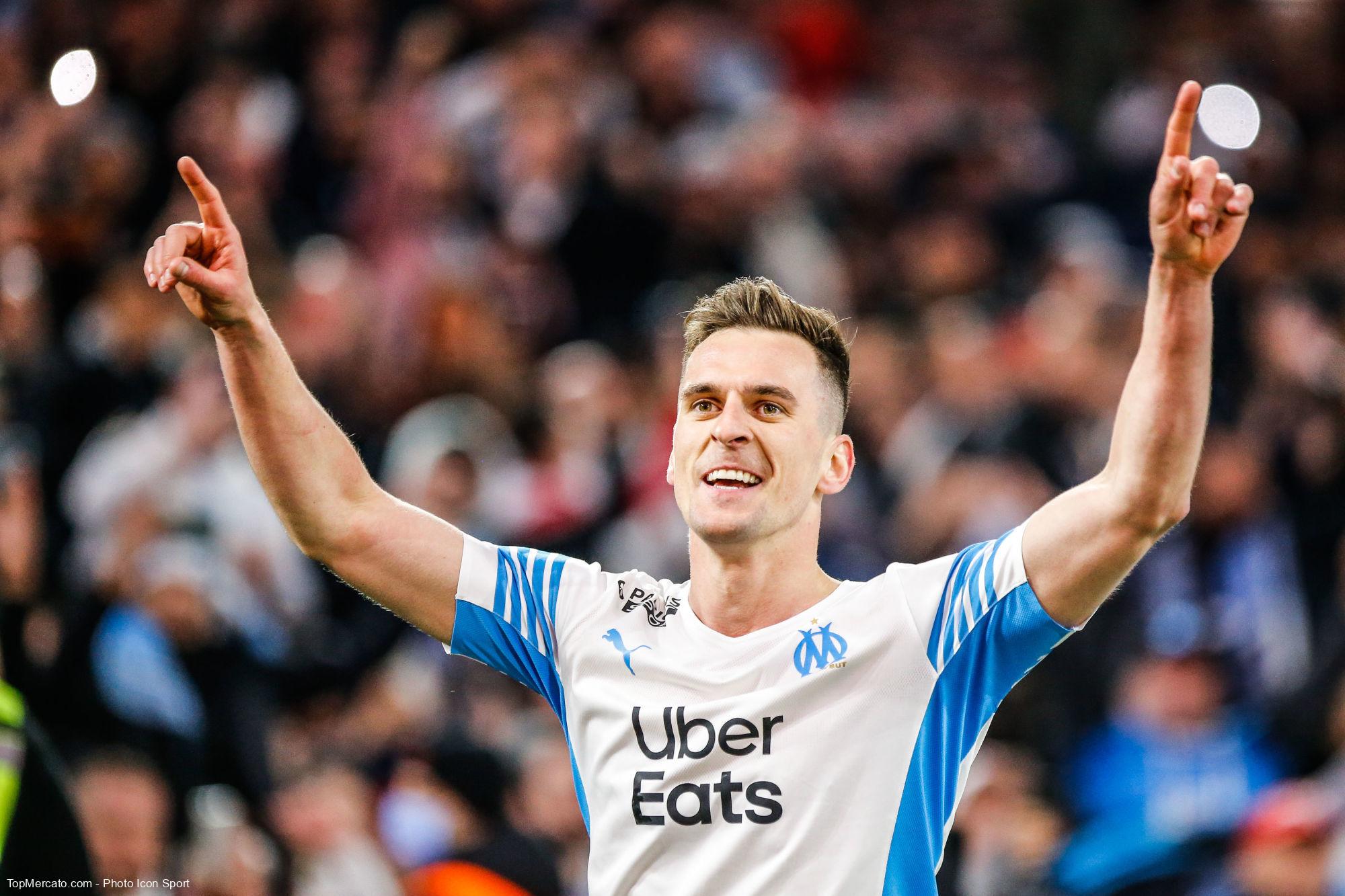 With 4 goals scored in the league for 7 starts, Arkadiusz Milik has appeared as a quality joker for the Bianconeri since August. This is not the first time that the striker has stepped on the lawns of Serie A. Between 2016 and 2021, the native of Tychy had delighted SSC Napoli fans, scoring 48 times in 122 games played.
His experience in the Marseille city will be quite contrasting. Recruited in January 2021, Arkadiusz Milik has a rather flattering balance sheet: 30 goals and 3 assists in 55 games with the Marseille jersey. However, the Polish international will struggle to win the favor of the Vélodrome. His lack of efficiency in front of goal is sometimes criticized.
"Maybe he can come back in the future"
The 2021-2022 season is rather painful with only 15 starts in Ligue 1. His departure for Italy last summer in the form of a loan therefore seems like a logical decision. In the columns of ProvencePablo Longoria however indicated that a return was not to be excluded.
"He is performing very well with Juve, we are very happy for him. Juve have an option to buy the player, but maybe he can come back in the future." thus explained the young president of OM to the local daily. The Spaniard still points out that the former Napoli star "is a very high-level player, one of the best European scorers, but he is not suited to the style of play that we want to develop". A way to definitively close the door to a comeback from the Pole? A few weeks ago the main concerned had delivered a very sincere assessment of his passage through France and said he was happy with his new life in Turin.