Advertisement
A few months before the end of their midfielder's contract, OL would like to keep Houssem Aouar. A Serie A giant could, however, thwart the plans of the Rhône club.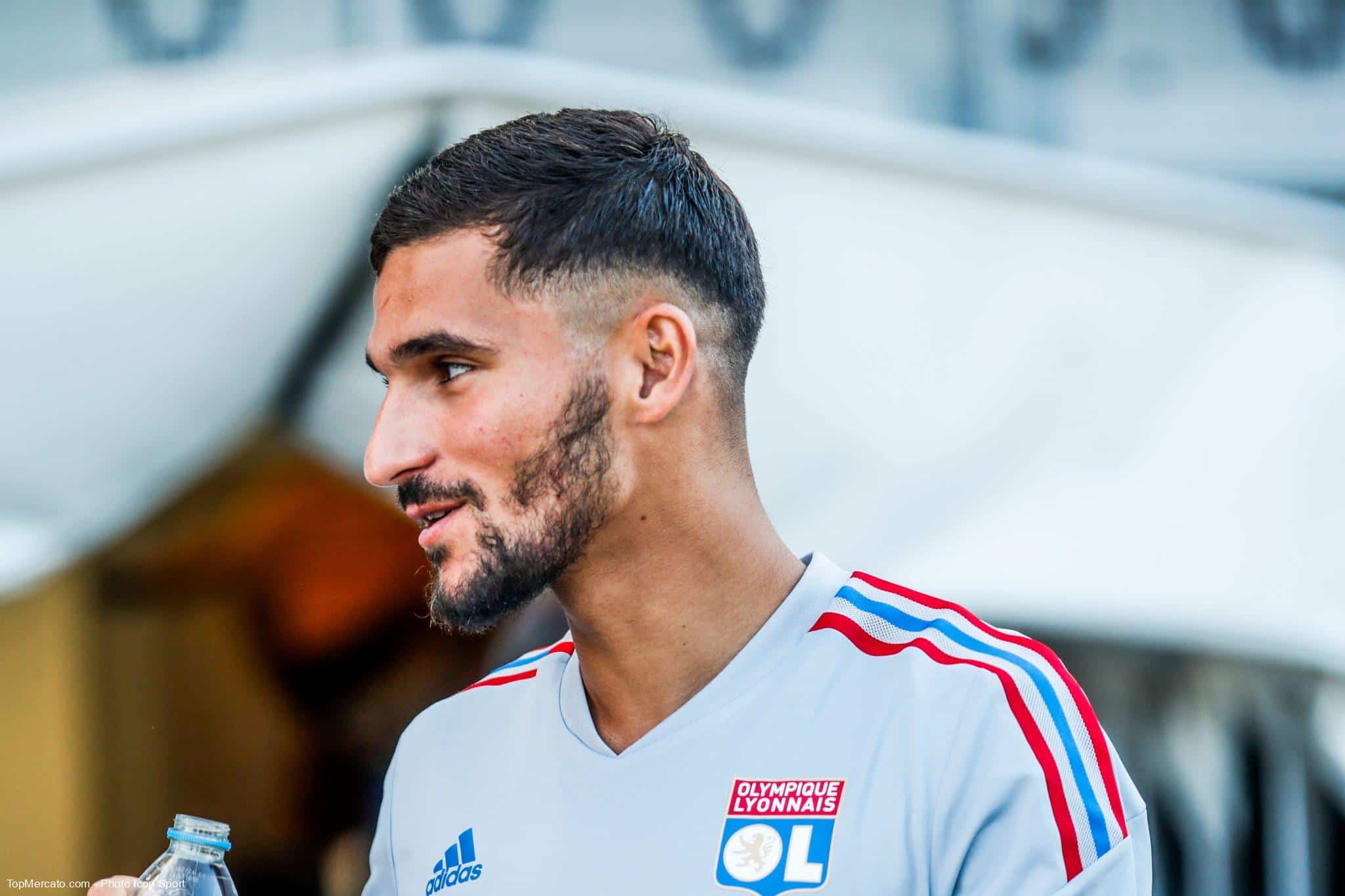 Houssem Aouar is currently facing a decisive choice for the rest of his career. Should you continue your adventure with your club of hearts or on the contrary leave for new horizons? The future of the midfielder has raised questions for many months now. Last summer, a departure seemed clearly possible.
The contract linking Houssem Aouar and Olympique Lyonnais will indeed come to an end in June 2023, very soon therefore. If discussions between the clan of the Habs and the Rhone team have taken place, no concrete decision seems to have yet been taken. According to the indiscretions of RMC SportsJean-Michel Aulas nevertheless intends to keep this pure product of the training center.
AC Milan interested in Houssem Aouar
Shunned by Peter Bosz, the 24-year-old has found playing time since Laurent Blanc arrived. His last performances, however, did not really convince observers and fans. According to some, a change of scenery could therefore do a lot of good to the principal concerned.
On this possibility, the suitors would not fail. According RMC and Foot Mercato, AC Milan would follow the case with great interest. In the past, Bétis Sevilla and AS Roma had also come to information about Houssem Aouar. A question now remains around the timing of this possible transfer. There are two choices: wait until the end of the season and let the native of Lyon go as a free agent or negotiate this winter. The second possibility would fill the treasury of Olympique Lyonnais a little.