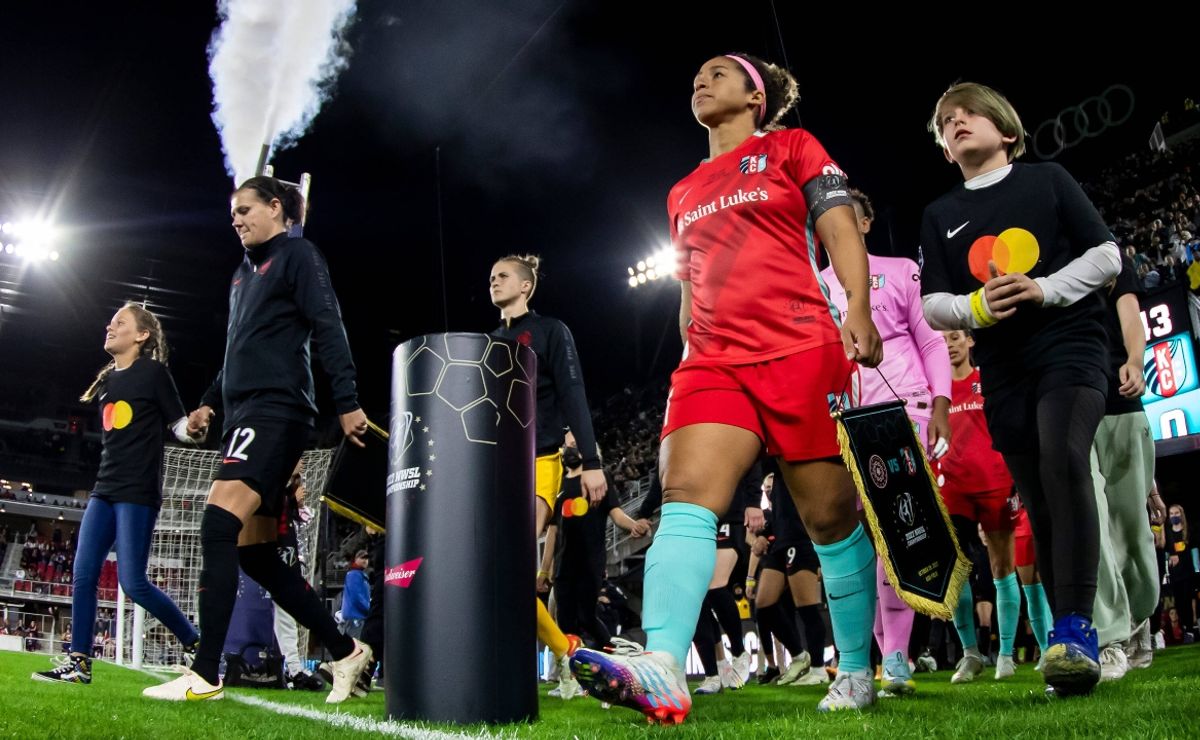 The National Women's Soccer League, or NWSL, will be added as a new mode to the FIFA 23 video game in March. Founded a decade ago, the NWSL currently consists of 12 clubs and is the top women's league in the United States.
Sources at Insider Gaming claim that this move will take effect on either March 14 or 15.
NWSL joins two European women's leagues in FIFA 23
FIFA 23 was the first version in the series to include women's club leagues. England's Women's Super League and the French Division 1 Feminine were both included when the game launched back in September. Chelsea's Sam Kerr became the first female soccer player to feature on the global cover in the series. UEFA Women's Champions League was also added to the game in recent months as well.
Electronic Arts (EA), the video game company that produces the FIFA video game series, recently claimed that FIFA 23 would likely be the biggest title in franchise history.
"Year to date net bookings from the FIFA franchise have grown 4%," said EA CEO Andrew Wilson. "In North America alone, unit sales are up 50% year over year." The company also stated that FIFA 23 "delivered record engagement in Q3" during 2022.
Video game series set for major overhaul
The latest version of the massively popular video game franchise will, however, be the last. EA and FIFA will soon split and end their partnership in making the game. Because FIFA 23 is the last iteration in the series, fans flocked to grab the game at its launch. In fact, Video Games Chronicle reports that 10.3 million players accessed FIFA 23 in its first seven days. This is compared to 9.1 million people who played FIFA 22 during a similar stretch during its release.
EA will be rebranding the video game series as EA Sports FC in the future. FIFA, on the other hand, will also produce similar video games in partnership with third-party developers. FIFA president Gianni Infantino previously announced that their games will continue the usual naming rights.
"I can assure you that the only authentic, real game that has the FIFA name will be the best one available for gamers and football fans," said Infantino. "The FIFA name is the only global, original title. FIFA 23, FIFA 24, FIFA 25 and FIFA 26, and so on – the constant is the FIFA name and it will remain forever and remain THE BEST."
PHOTO: IMAGO / Icon Sportswire