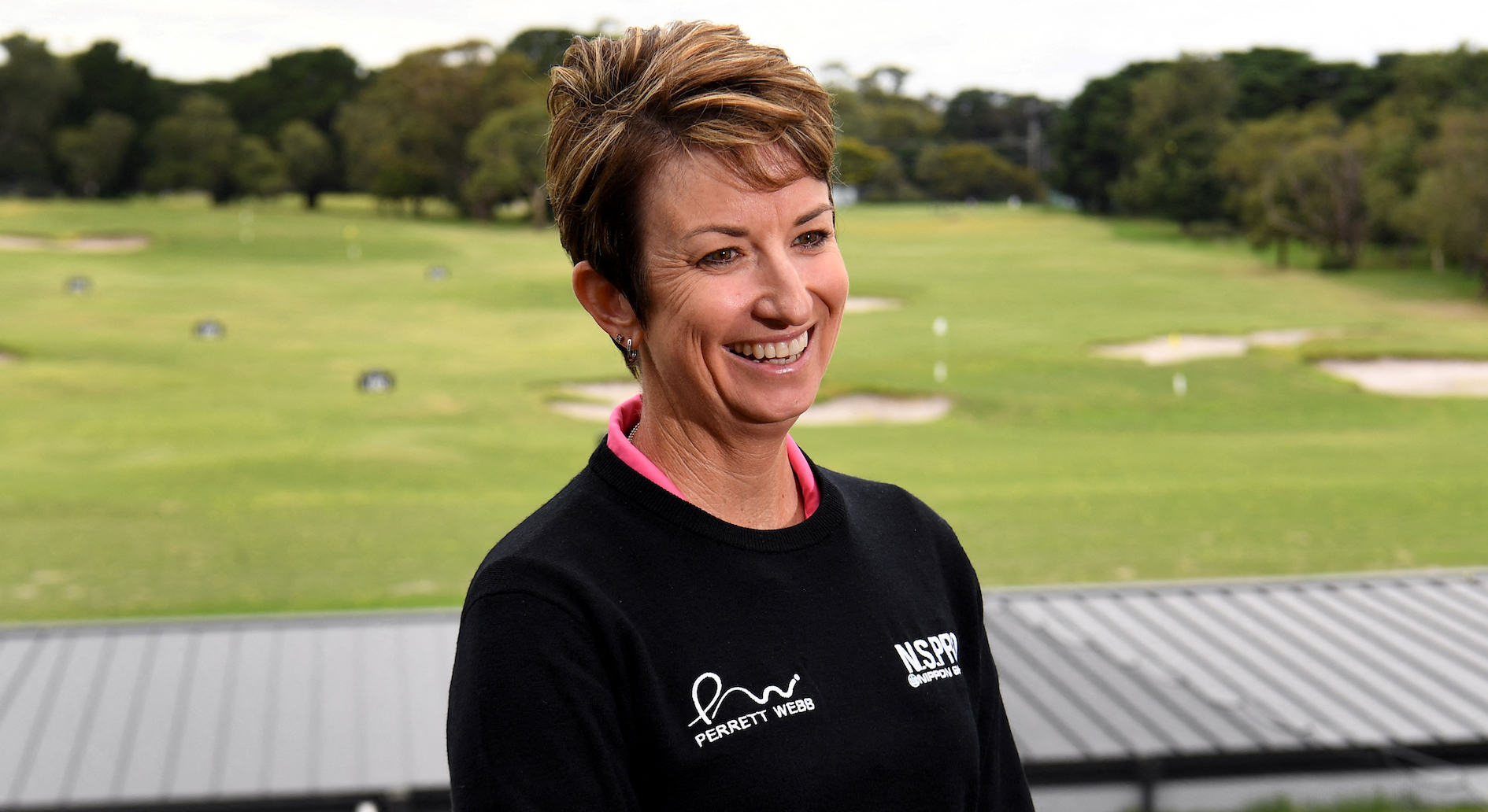 "We Australians are a weird mob, aren't we?" Thomson wrote in The Age in 1996.
"We don't hype our own sportsmen and women. That's not in our makeup. We make them earn their credits, usually the hard way.
"Yet we are softies for someone else's champion."
At the time, Thomson was writing about the hype being devoted to Tiger Woods playing the Australian Open while then reigning Australian Amateur champion David Gleeson was all but ignored.
And while it would be hyperbole to suggest we ignore Karrie Webb, it is also fair to make the case we undervalue the Queenslander and her achievements.
In the pages of this month's Golf Australia magazine, my colleague Karen Harding does an excellent job of reminding us just what a staggering career Webb's has been.
(The mag is worth buying for this feature alone).
But more than just the trophies she has collected, the story is a fabulous reminder of what Webb has done (and continues to do) for the game beyond playing.
In a few short weeks Webb will tee up at Victoria and Kingston Heath Golf Clubs for the first concurrent Women's and Men's Australian Opens.
It will be her 26th start, an impressive number in its own right, but consider Webb has never missed an Australian Open since turning professional and you get a sense of her commitment.
Taking into account years the event hasn't been played, since 1994 there have been 25 opportunities for Webb to tee up and she has done so all 25 times. And is about to again.
Imagine if our best male players had showed the same commitment to the national championship over the decades?
There is much angst about the state of professional golf in this country and there are forces at work that are beyond our borders and our control which make it difficult to stage big events here.
But nobody could ask any more of Karrie Webb when it comes to contributing to the local golf scene.
Her presence this year (alongside fellow Australian major winners Minjee Lee and Hannah Green) will play an important part in adding to the prestige of the tournament, just as her work away from the course has played an important part in the development of both Lee and Green.
And don't assume her presence will be merely ceremonial, either. While barely playing competitive golf these days, the courses at Victoria and Kingston Heath lend themselves to a player of experience.
If a 57-year-old Peter Senior can win an Australian Masters at Huntingdale in 2015 there is no reason a 47-year-old Karrie Webb can't contend just down the road in December.
But no matter where she finishes for the week it is to be hoped Webb gets at least some of the recognition she deserves for her extraordinary and ongoing contribution to golf in this country.

© Golf Australia. All rights reserved.