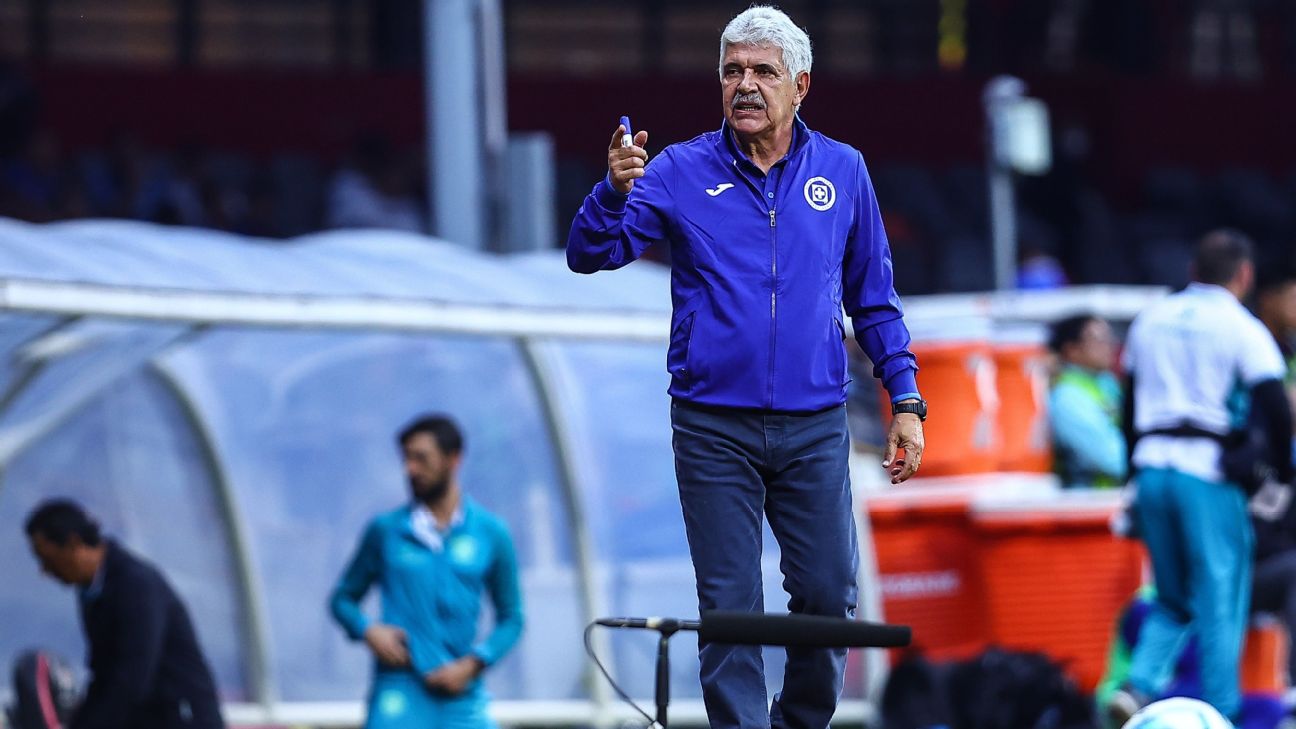 Cruz Azul manager Ricardo "Tuca" Ferretti said Mexico's soccer status is declining because of a lack of invitations to South American competitions and limited opportunities for domestic talent in Liga MX.
"I believe that it is stagnant and declining more, little by little," the 69-year-old Brazilian coach said Tuesday in episode of Futbol Picante. "In the competitions we had before, it raised our level a lot. When we began to go to the Copa America, Copa Libertadores, it rose."
Despite Mexico's affiliation with CONCACAF, the Latin American country previously had regular invitations to CONMEBOL tournaments.
From 1993 to 2016, the Mexico men's team took part in the Copa America, finishing as finalists in 1993 and 2001. From 1998 to 2016, Liga MX clubs participated in the Copa Libertadores and earned three runner-up spots in 2001, 2010 and 2015.
Although CONCACAF and CONMEBOL announced a partnership in February that is highlighted by a U.S.-based Copa America and "final four" club competition in 2024, the partnership doesn't have the same reach and depth that Mexico once had with South American soccer in the 1990s and early 2000s.
"It's complicated, because it's a confederation that's not ours," Ferretti said during Futbol Picante.
Over the last few years, Mexico men's soccer seems to have slowed its pace across all levels involved in club and country.
For the national team, setbacks include Mexico's group stage exit in the 2022 World Cup, two losses to the United States in the finals of the 2021 Gold Cup and the inaugural CONCACAF Nations League, as well as a failure to qualify for the 2024 Olympics and the 2023 U20 World Cup.
At the club level in 2022, Liga MX was unable to win the CONCACAF Champions League for the first time in the competition's modern era, while also losing the MLS-Liga MX Campeones Cup.
Ferretti noted that part of Mexican soccer's decline is not just a decrease in participation in major tournaments with CONMEBOL, but also limited chances for domestic talent in Liga MX.
"We are filling up more and more with foreign players. It's being trimmed [in roster rules], but it's still not enough," the Cruz Azul manager said.
Despite noting that changes can't be drastic due to investment already made in signings from abroad, Ferretti stated that "hopefully it reaches the ideal number of five" foreign players per Liga MX team.
In January, Liga MX president Mikel Arriola proposed a number of changes within the league, including a decrease in the amount of foreign players per squad from eight to seven.
Ferretti, hired in late February by Cruz Azul, began his new tenure with a 1-0 victory at home over FC Juarez last Saturday.
Now leading his seventh Liga MX club, the Brazilian made a name for himself in Mexico through five league titles with Tigres in the 2011 Apertura, 2015 Apertura, 2016 Apertura, 2017 Apertura and 2019 Clausura.