Advertisement
PSG would have registered the name of Ilkay Gundogan, for the summer transfer window 2023. Its main competitor would be Barça. Manchester City would not intend to make great efforts to extend it.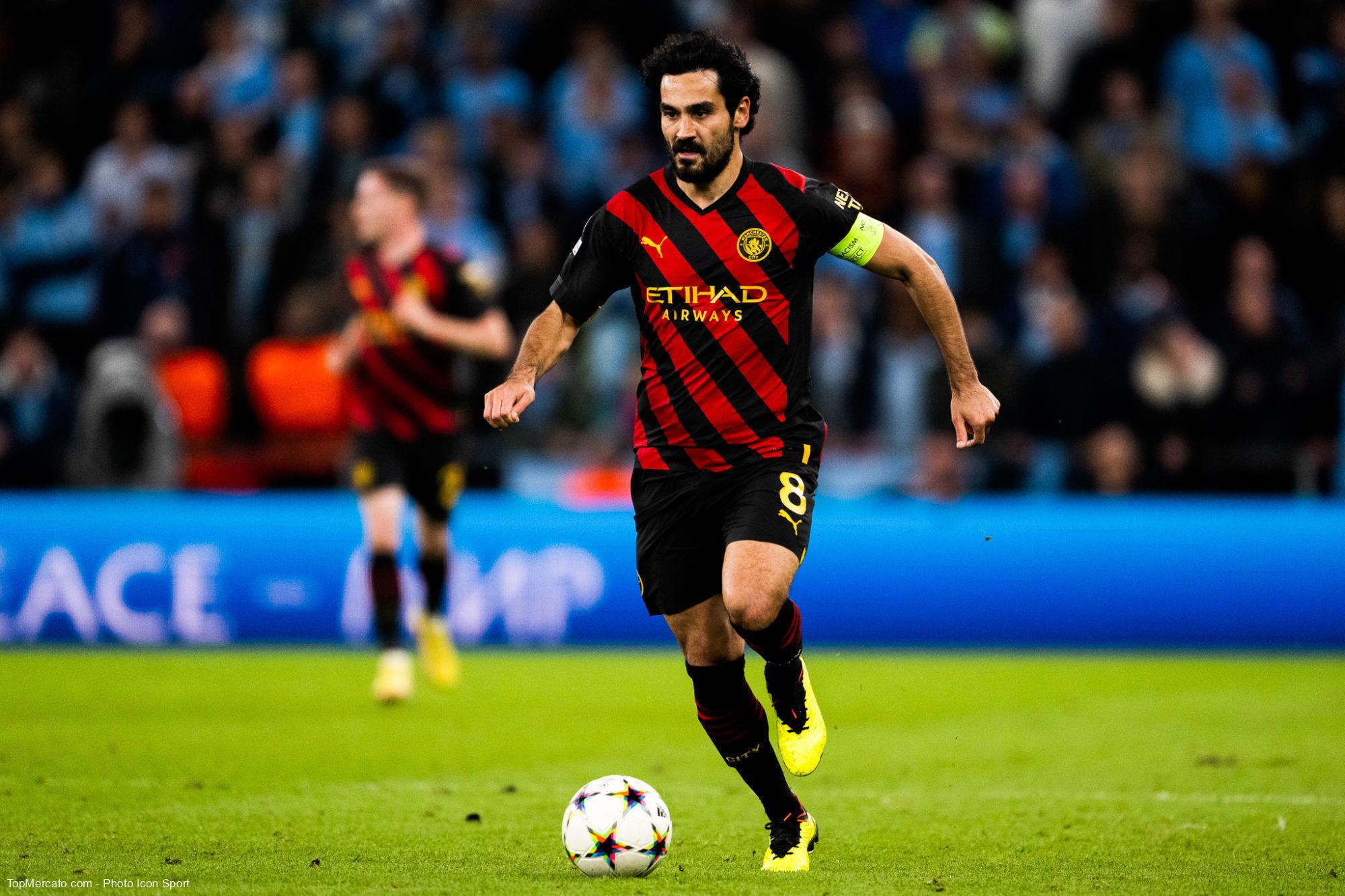 If we are to believe the elements obtained by Sport, this Sunday, Ilkay Gundogan has no shortage of courtiers, with a view to the 2023 summer transfer market. The German international has entered his last year of contract and will be free to discuss with the clubs he wishes from January. According to the Spanish media, the two most serious contenders are Barça and PSG. The battle promises to be fierce in the coming months.
Manchester City would not make their extension a priority
In Catalonia, Xavi would make the Citizens player his top priority to strengthen his workforce. The Blaugrana club is facing new financial difficulties, following its elimination during the group stage of the Champions League. Pep Guardiola's midfield presents an opportunity for Barcelona to improve their midfield at a lower cost.
On the Parisian side, Luis Campos would also be seduced by the idea of ​​bringing the player for free. The Portuguese is renowned for his ability to carry out profitable transfer windows. The signing of the former element of Borussia Dortmund could help him to redress the negative balance displayed by PSG.
Football Insider reveals that Manchester City do not intend to make a big effort to extend their player. Pep Guardiola, who has a large squad, is apparently not betting everything on him. Other sources have also linked the midfielder with Bayern Munich and Galatasaray.
As a reminder, Manchester City had paid 27 million euros to secure the player's services in the summer of 2016. The native of Gelsenkirchen took part in 20 matches, in all competitions, this season. He also scored 2 goals and delivered 2 assists.