Advertisement
Bernardo Silva would have set an ultimatum to FC Barcelona. The Manchester City attacking midfielder would like to know the Catalan club's intentions towards him.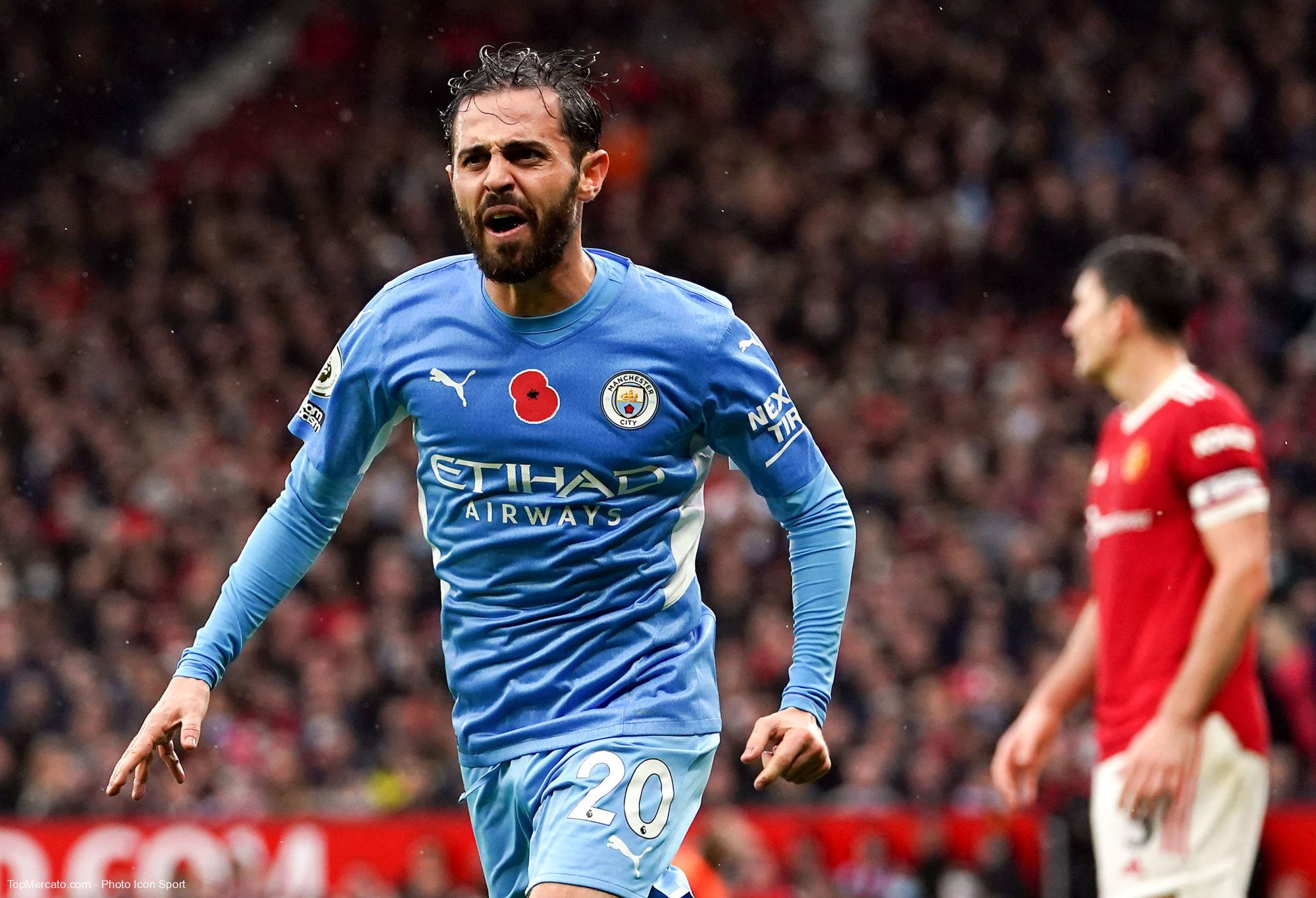 Bernardo Silva still dreams of continuing the course of his career at FC Barcelona. The Manchester City attacking midfielder, which was unsuccessful last summer, could come back to the fore in the coming months. At least that would be the envy of the 28-year-old Portugal international. According to the latest information revealed by the newspaper Sportthe former AS Monaco player would have set an ultimatum to the Barcelona leaders.
Under contract until 2025
Before making a decision on the rest of his career, the native of Lisbon would like to know if the Blaugrana intend to return to the charge to secure his services in the summer of 2023. If he has on the table of an extension offer from the Citizens, when his contract ends in June 2025, Bernardo Silva would always give priority to a departure from the other side of the Pyrenees. Good news: Barça would remain enthusiastic about his possible arrival, provided that they are not limited in their actions by financial fair play and the limitation of the wage bill. As revealed by the Mundo Deportivothe Catalan staff would like to discuss with the agency responsible for representing the interests of the principal concerned.
Before his fate is settled one way or the other, the former member of Benfica Lisbon will play the 2022 World Cup with the selection of Fernando Santos. Recruited during the 2017 summer transfer window for the sum of 50 million euros, Bernardo Silva participated in 273 matches in all competitions with Manchester City, for a record of 50 goals and 56 assists. Since the start of the 2022-2023 season, the Lusitanian international has played 22 games, including 14 Premier League games, for 2 goals.