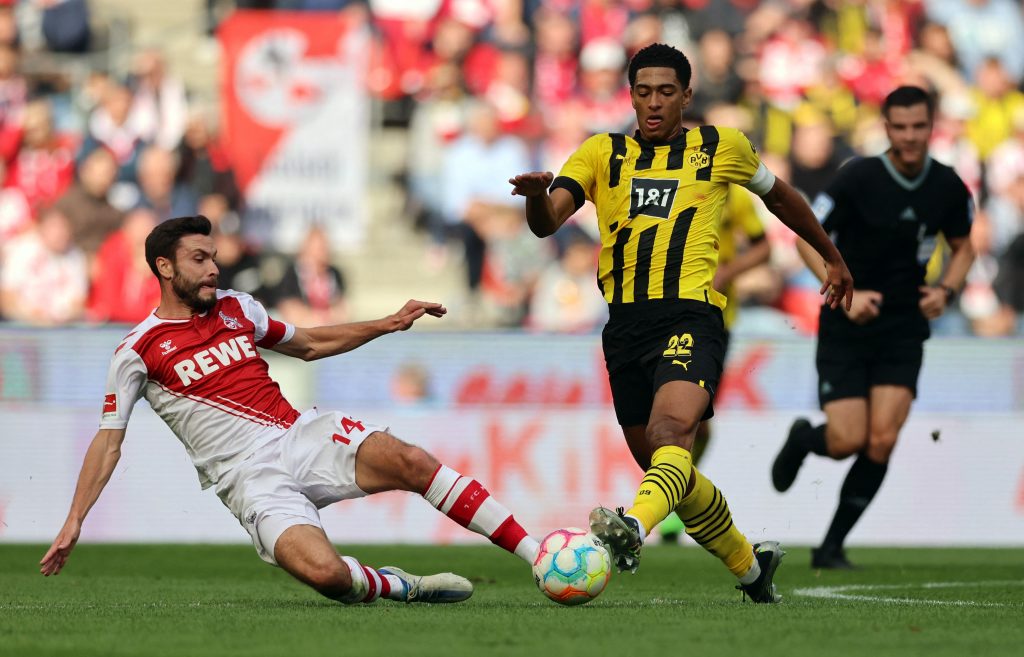 Liverpool's owners FSG have put the club up for sale in a dramatic recent development.
The Anfield outfit have endured a less-than-ideal season thus far, failing to find any winning consistency as of yet.
In spite of this, fortunes may have started to turn recently, after the Reds enjoyed a 2-0 win over Napoli and just recently beat Tottenham 2-1.
Now with the news that the ownership could be set to change, fans have been thrown into disarray over what the future may hold for Liverpool.
With this in mind, any potential new owners will be met with a cautious wall of optimism – given the situation of rivals Manchester United and the Glazers, the Anfield outfit will want to know they have stewardship committed to the success of the club and not just money.
One way in which any new potential owners could win the fans over would be the investment into a new player – specifically Jude Bellingham.
The teenage sensation has been highly touted all over Europe, including at Anfield, after enjoying a stellar time in Dortmund over the last two seasons.
The Dortmund star initially signed for a fee worth £25m, but it's now thought that he could be worth a monumental €150m (£130m).
A figure so high means only a few of Europe's elite clubs are tussling for his signature, including the likes of Real Madrid, Chelsea and Manchester City, as per ESPN.
Any prospective new owners of Liverpool would be making an undeniable statement of commitment to their new club by beating out these huge rivals and investing such a huge sum of money straight into the club.
While the fee is absurd, the club would be getting a quality player in a position desperately in need of reinforcements.
The English midfielder has managed to score 19 times for his German side and gathered 20 assists too, putting in top performances gaining him recognition on the European stage.
Quality performances against the likes of Barcelona and Manchester City in the Champions League led to the legendary manager Pep Guardiola hailing the Dortmund starlet as the "whole package".
Indeed, Bellingham ranks inside the top 10% of all midfielders across Europe across the board for things such as assists, shots, dribbles and non-penalty goals, as per FBref.
And closer to Anfield, Liverpool manager Jurgen Klopp chimed in on the teenager back in July, slyly expressing his affection for the player (via Liverpool Echo):
"He's not on the market, so that's the first problem with that player. Well, the only problem with that player!"
Ultimately, there's no doubt that the 19-year-old would be a great signing, but the statement it would make to the Liverpool fanbase would be even greater.