Advertisement
According to several journalists present in Qatar, Olivier Giroud would have received a blow to the training of the Blues. The AC Milan striker was fortunately able to regain his place a few minutes after this incident.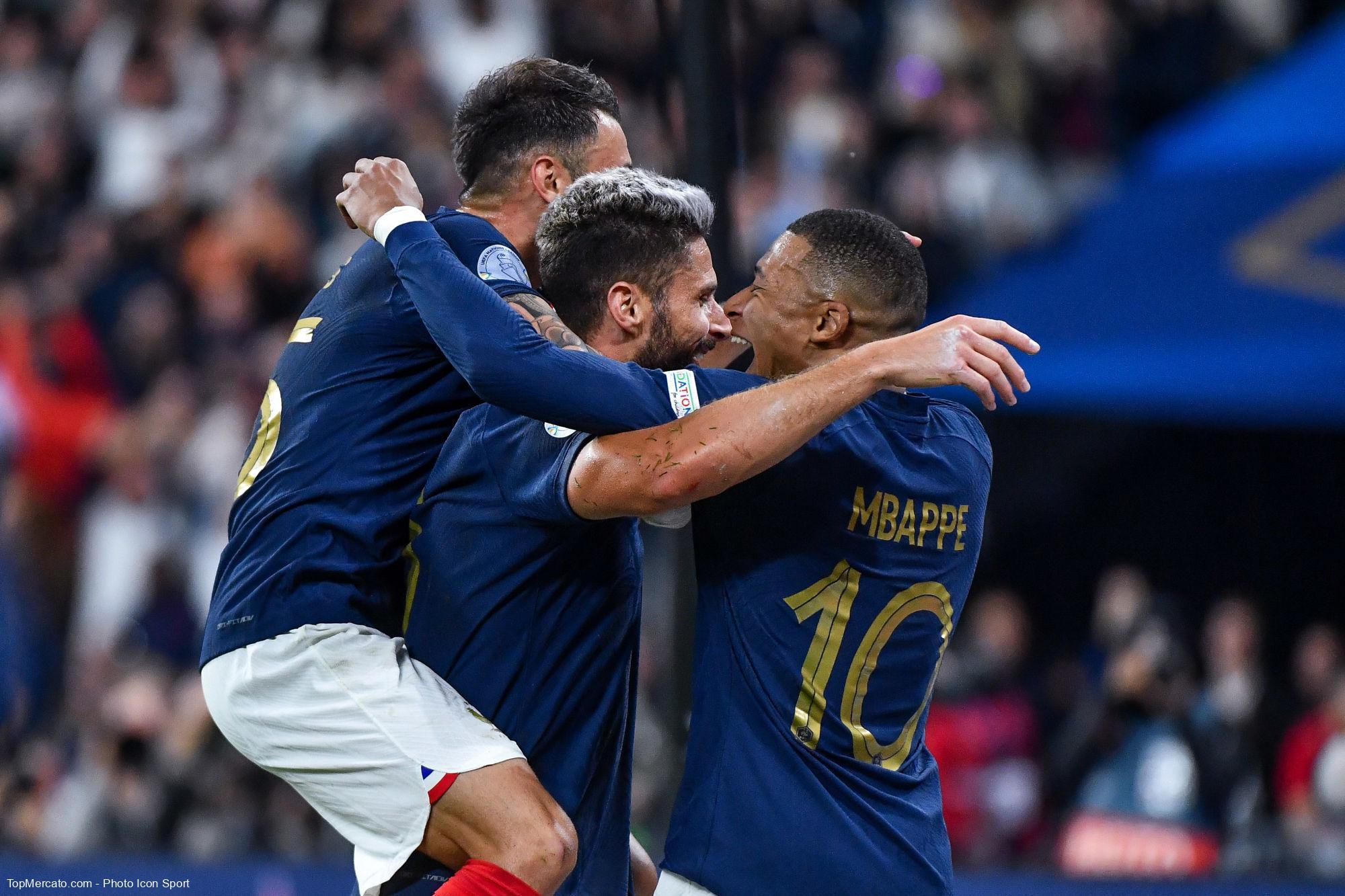 With the World Cup opener just days away, the fear of injury has never been greater. Coaches, supporters and of course players fear the slightest physical glitch that could spoil everything. Among the Blues, Christopher Nkunku had the bitter experience of it. Victim of a sprained knee, the RB Leipzig striker was forced to forfeit when he was to play his first international competition.
This Thursday, November 17, it was Olivier Giroud who caused some cold sweats within the staff of the French team. As Loïc Tanzi reports, the 2018 world champion indeed remained on the ground for a few minutes after a shock in training. According to the journalist RMCthe native of Chambéry fortunately got up quickly and was able to participate in the rest of the session.
Earlier in the day, the former star of the Mosson stadium had just broached the subject of injuries at a press conference. "You have to be careful in training and give everything on match day. The coach tells us. But there is always a bit of exposure in relation to injuries, you should not think about it and train normally without worrying about it"explained the darling of San Siro.
Karim Benzema and Raphael Varane followed a special warm-up
More fear than harm for the attacker who hurt himself after a volley. The striker resumed play. https://t.co/KdmvPUjcEK

— Loïc Tanzi (@Tanziloic) November 17, 2022
At the same time, a doubt remains around the presence of Raphaël Varane and Karim Benzema during the first meeting of the Habs which will take place next Tuesday against Australia at 8 p.m. The former Real Madrid friends are still recovering from injuries. In this context, the two men followed suitable training away from the rest of the group with a physical trainer and therefore did not touch the ball, specifies The Team.