The latest Premier League TV selections have been confirmed by BT Sport and Sky Sports for December and January, and some fans aren't happy.
However the deadline has come for a batch TV picks to be made, so that clubs can inform fans, deal with tickets and sort travel arrangements out.
Take a look below at what has been chosen along with the rest of the season's selected games for broadcast…
STATEMENT
The Premier League apologises to supporters for the delay in announcing these fixtures and understands their frustrations. Finalising these particular selections took longer than expected due to difficulties obtaining relevant local stakeholder approvals.
The League is committed to working with supporters to ensure more effective communication in advance of future fixture announcements and reiterates its apology for the delay on this occasion.
Friday 13 January
20:00 Aston Villa v Leeds (Sky Sports)
Saturday 14 January
12:30 Man Utd v Man City (BT Sport)*
* This match will move to 15 Jan at 12pm should either side be involved in the EFL Cup 5th round the preceding Thursday
17:30 Brentford v AFC Bournemouth (Sky Sports)
Sunday 15 January
14:00 Newcastle v Fulham (Sky Sports)
16:30 Spurs v Arsenal (Sky Sports)
Saturday 21 January
12:30 Liverpool v Chelsea (BT Sport)
17:30 Crystal Palace v Newcastle (Sky Sports)
Sunday 22 January
14:00 Leeds v Brentford (Sky Sports)
16:30 Arsenal v Man Utd (Sky Sports)
Monday 23 January
20:00 Fulham v Spurs (Sky Sports)
– STATEMENT ENDS –
ALREADY PICKED
All fixtures for MW17-19
(kick-offs 15:00 unless stated. All times GMT)
Monday 26 December
12:30 Brentford v Spurs (Prime Video)
Crystal Palace v Fulham (Prime Video)
Everton v Wolves (Prime Video)
Leicester v Newcastle (Prime Video)
Southampton v Brighton (Prime Video)
17:30 Aston Villa v Liverpool (Prime Video)
20:00 Arsenal v West Ham (Prime Video)
Tuesday 27 December
17:30 Chelsea v AFC Bournemouth (Prime Video)
20:00 Man Utd v Nott'm Forest (Prime Video)
Wednesday 28 December
20:00 Leeds v Man City (Prime Video)
Friday 30 December
19:45 West Ham v Brentford*
20:00 Liverpool v Leicester (Sky Sports)
Saturday 31 December
12:30 Wolves v Man Utd (BT Sport)
AFC Bournemouth v Crystal Palace
Fulham v Southampton
Man City v Everton
Newcastle v Leeds
17:30 Brighton v Arsenal (Sky Sports)
Sunday 1 January
14:00 Spurs v Aston Villa (Sky Sports)
16:30 Nott'm Forest v Chelsea (Sky Sports)
Monday 2 January
17:30 Brentford v Liverpool (Sky Sports)
Tuesday 3 January
19:45 Everton v Brighton*
19:45 Leicester v Fulham*
20:00 Arsenal v Newcastle (Sky Sports)
20:00 Man Utd v AFC Bournemouth*
Wednesday 4 January
19:30 Southampton v Nott'm Forest*
19:45 Leeds v West Ham*
20:00 Aston Villa v Wolves*
20:00 Crystal Palace v Spurs (Sky Sports)
Thursday 5 January
20:00 Chelsea v Man City (Sky Sports)
*To protect rest periods between MW18-19
Sky Sports Premier League and Football channels are priced £18 per month combined, or viewers can pick up the complete sports package from just £25 per month.
NOW is essentially Sky Sports without a contract. Fans can pay for a day membership (£9.99) or month membership (£33.99).
BT Sport usually shows games in the weekly Saturday lunchtime slot. You can sign up for a BT Sport subscription or pick up a contract-free BT Sport monthly pass for £25.
Amazon Prime Video boasted two rounds of games prior to Christmas. Viewers were allowed to advantage of a 30-day free trial, which included free next-day delivery across the Amazon store.
Why is there a Saturday football blackout in the UK for live streams and TV broadcasts?
Since before the formation of the Premier League, Saturday 3pm kick offs have been forbidden to be televised in the UK, with broadcasters only allowed to show early and late matches on national TV.
Though the 3pm kick off is the slot in which the majority of weekend matches are played with a number of games happening at the same time, they are never broadcast live on television due to the 'football blackout'.
The United Kingdom is the only place to prohibit the broadcast of 3pm Saturday kick offs.
The 3pm blackout is said to be tradition, with Sky Sports' Soccer Saturday – the go to show where a panel of pundits report in-game action to viewers with none of the match footage actually being showed.
This is also why ratings for Match of the Day remain ever-popular, though numbers are made tougher to achieve due to online streams, footage of goals appearing within seconds online and highlights uploaded to Sky Sports' YouTube just after 5pm Saturdays.
Major European leagues in France, Spain, Germany and Italy don't observe such a blackout, and there has been sufficient evidence to prove that closed periods do not affect the outcome of lower league football match attendance.
If anything, you're more likely to watch more Premier League games if your based in North America or Asia rather than your own country (UK), despite the England priding themselves as a nation who are the home of football.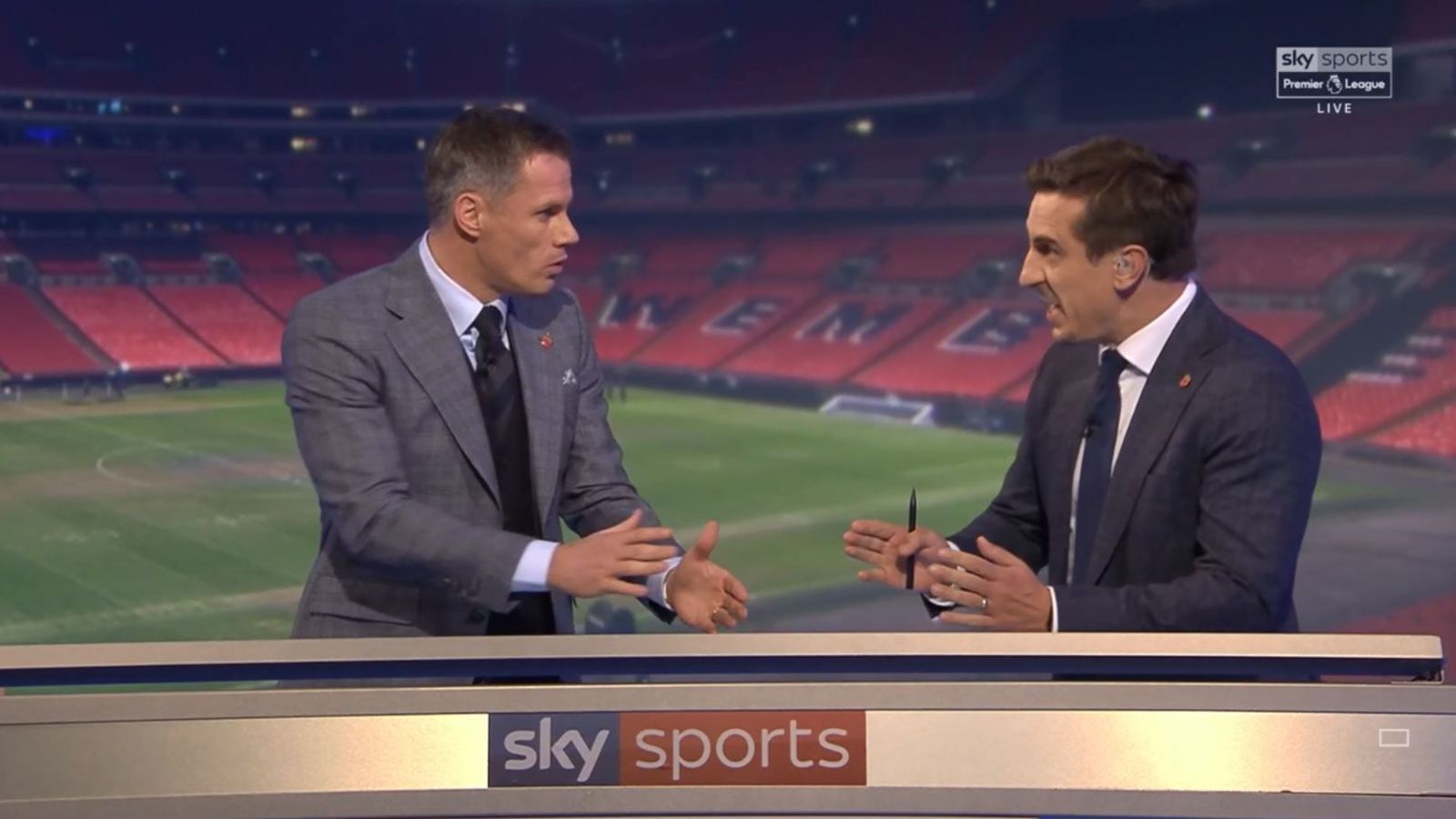 In February 2011, Advocate General Kokott of the European Court of Justice launched an investigation into the "closed periods" and concluded that they did not affect match attendance at lower league games.
"It is, in fact, doubtful whether closed periods are capable of encouraging attendance at matches and participation in matches," she said in a statement .
"Both activities have a completely different quality to the following of a live transmission on television. It has not been adequately shown to the Court that the closed periods actually encourage attendance at and participation in matches.
"No closed periods were adopted in France, Germany, Italy and Spain, or in Northern Ireland, that is to say, within the sphere of influence of English football."
In 2016, Ofcom launched an investigation into the rights of televised football and surveyed football fans about whether they wanted to see a change.