Jurgen Klopp described Liverpool's extended wait for a penalty as "funny" when presented with the strange stat ahead of Sunday's big clash with Man United.
It has been 32 games since the Reds were awarded a spot kick in the Premier League, the last of which came at home to Watford at the beginning of April during last season's title chase.
During his pre-match press conference, Klopp was asked for his thoughts on the statistic and he quickly responded "yes" to if it was strange before the reporter had fully completed the question.
"With all of the bad stats we've had this year, until last week or two weeks ago we still had the second most possession, second most shots on goal, second most shots in general," Klopp explained.
"We are still up there stats-wise, so we are very often in the opposition box. I have no clue how that can happen, but it happened."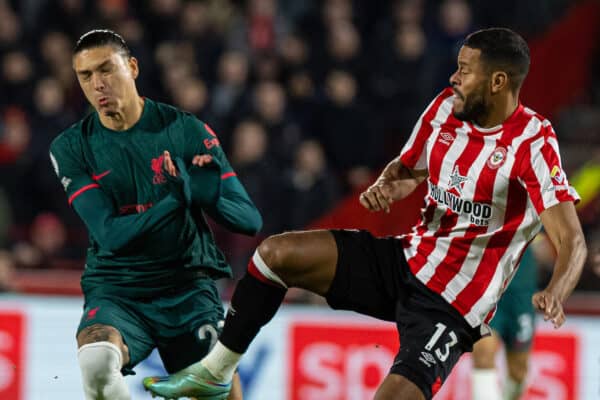 The manager, who was in good spirits ahead of Sunday's showdown, was bemused by the lack of decisions given in Liverpool's favour, particularly given corresponding data that indicates the Reds are still one of the most attacking sides in the country.
"Not getting a penalty for that long amount of time is funny," the manager continued.
"I don't think we've particularly had a lot of penalties in my whole time here. We have had periods where we were living in the opposite box, pretty much, but still not.
"I cannot change that obviously. It is cool that somebody else found the stats and we didn't have to mention it."
Since Klopp arrived at Liverpool in October 2015, the Reds have been awarded 39 penalties in the Premier League. In the same period of time, Man United have 53 in their favour.