Advertisement
Present this Saturday in front of the media, FIFA President Gianni Infantino launched the 2022 World Cup in Qatar in his own way.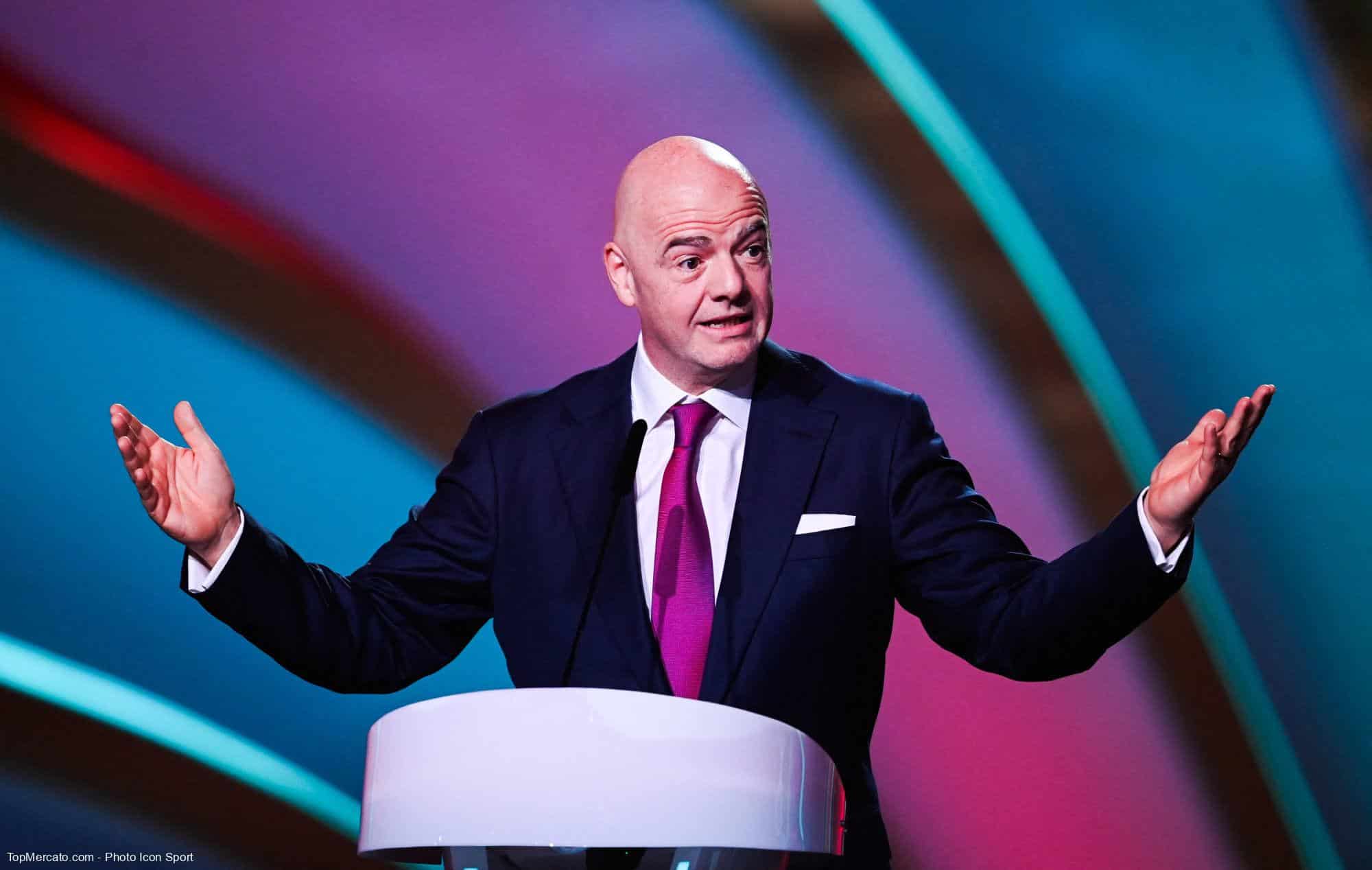 Qatar – Ecuador in opening
It is in a context of mistrust that the 2022 World Cup will open its doors this Sunday, in Qatar, with the opening match of group A between the organizing country and Ecuador. For several months, controversies have swelled over the organization of the competition. Disputes over the working conditions of the workers, the air conditioning of the stadiums, the ban on the sale of alcohol… Critics abound. At a press conference this Saturday, on the eve of the start of hostilities, Gianni Infantino broke the silence. The FIFA president returned to the doubts surrounding this World Cup. Unsurprisingly, the Italian-Swiss leader sent a strong message to his detractors and lamented the critics in an astonishing punchline.
"Today I feel gay"
"Today I feel Qatari, today I feel Arab, today I feel African, today I feel gay, today I feel disabled, today I feel migrant workerreleased the 52-year-old man, at the head of the international body since February 2016. I know what it feels like to be discriminated against, to be made fun of. I was mocked because I had red hair and freckles." Not sure that his words will succeed in convincing those who were offended by the decision taken by FIFA, in December 2012, to give the organization of the 2022 World Cup to Qatar.
In a recent interview for The Parisian, the coach of France Didier Deschamps had calmed the game on the controversies. As a reminder, the France team will enter the competition next Tuesday against Australia, in group D. Reigning world champions, the Blues will then continue against Denmark (Saturday November 26) and Tunisia (Wednesday November 30).