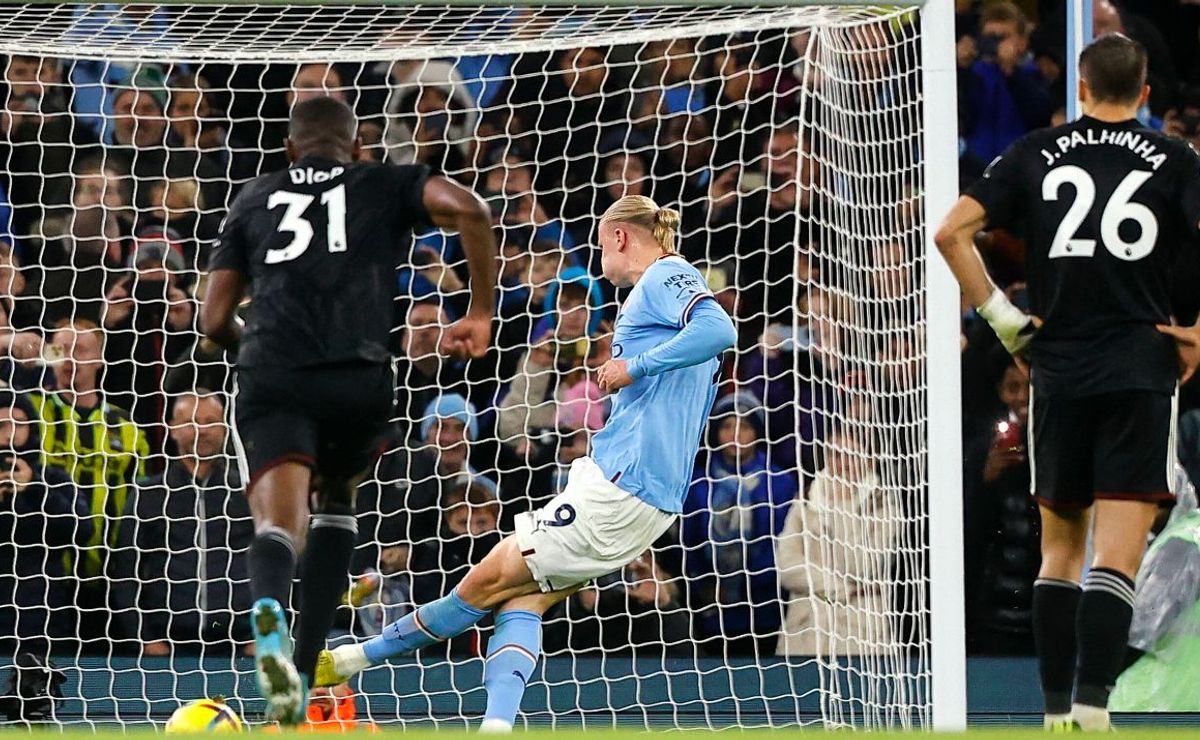 Manchester City beat Fulham at home 2-1 on Saturday. A win for the reigning Premier League champions against a newly-promoted team may not be a massive surprise. However, City had to play a man down for over 65 minutes in the match.
Joao Cancelo was sent off after fouling a Fulham player inside the box. The visitors also received a penalty as well, but Cancelo was shown red because he did not make an attempt at the ball.
Superstar striker Erling Haaland began the game on the bench for the game. The Norway international has been out after suffering a minor muscle injury in a Champions League match. Nevertheless, Haaland entered the fray in the second half and made an impact on the result.
Game winner made Haaland nervous
Haaland scored the game-winning goal from a penalty in the fifth minute of added time. After the match, the 22-year-old star claimed that the massive moment made him extremely nervous.
"I was nervous [for the penalty]. It was one of the most nervous moments of my life, but fantastic," Haaland told Sky Sports. "A penalty in the last minute, of course I would be nervous. But amazing feeling."
He also stated how happy he was to be back on the pitch after recovering from the injury. "I have been injured for a week and it is really important to win," said Haaland. "I want to play every game. Difficult [to be on the sidelines] but in the end we need three points and that is what we got. I am so tired, but so happy. You have no idea."
Haaland also proclaimed that no other team could play that well after going down to 10 men for so long. "When you go 10 v 11 for 70 minutes it is difficult, I don't think any team would do it as good as we did it today," the striker told BBC Sport.
The victory moves Manchester City into the top spot of the Premier League for at least the day. Arsenal can return to first place with a win on Sunday against Chelsea.
Photo credit: IMAGO / Colorsport