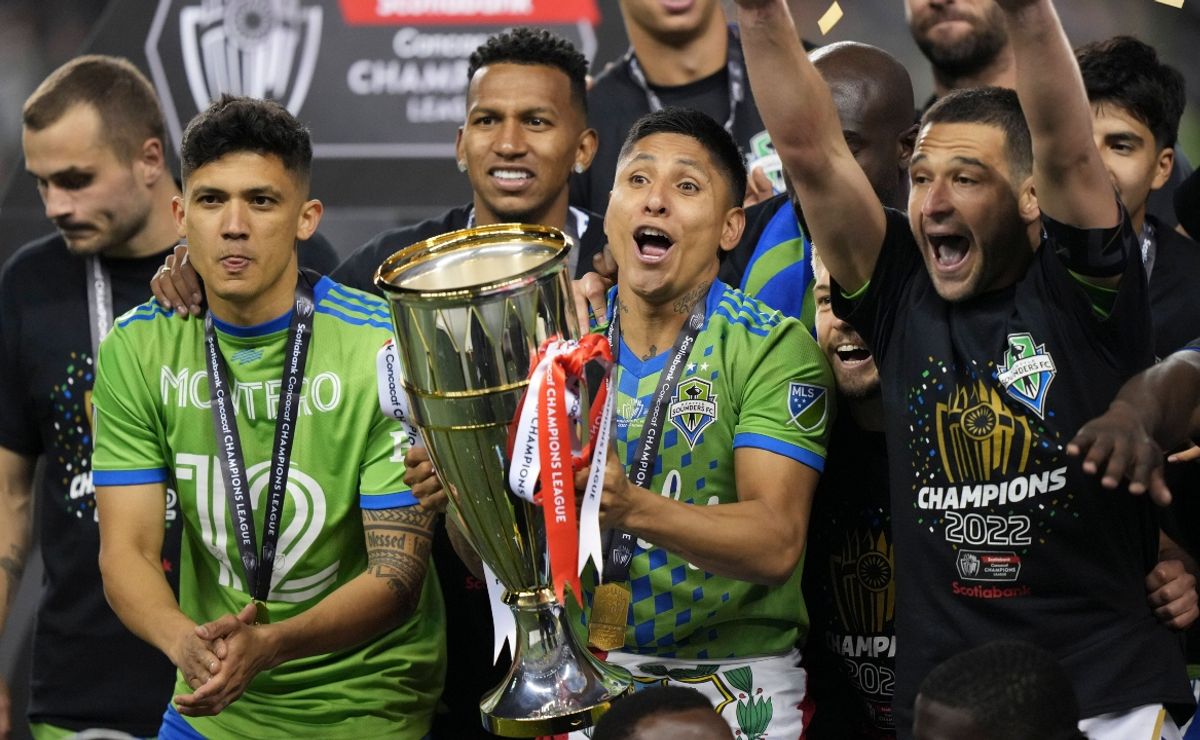 FOX Sports has announced plans to broadcast the upcoming CONCACAF Champions League Round of 16. The television network will air all eight of the games on FS1, FS2, and FOX Soccer Plus. Five of the 16 qualifying clubs are from Major League Soccer, while four play in Liga MX.
MLS clubs get tournament started
The opening games of the tournament begin on Tuesday, March 7th with three consecutive fixtures. Austin FC first face Haitian club Violette AC starting at 6 p.m. ET. El Salvador side Alianza FC then play Philadelphia Union at 8 p.m. ET. Both of these fixtures will be available on FS1. Finally, Tigres UANL face Orlando City SC at 10 p.m. ET on FS2.
March 8 features a matchup between Vancouver Whitecaps FC and Honduran club Real CD España at 9:56 p.m. ET on FOX Soccer Plus. The final American side to make their 2023 Champions League introduction will be the reigning MLS Cup holders, LAFC. The champs play Costa Rica's LD Alajuelense on Thursday, March 9, at 9:56 p.m. ET on FS2.
The eventual winner of the CONCACAF Champions League automatically qualifies for the FIFA Club World Cup. This is an annual tournament featuring the top teams from Africa, Asia, Europe, Oceania, and South America. Seattle Sounders made history last year when they became the first ever MLS team to with the CONCACAF Champions League. The Americans were beaten in the second round of the Club World Cup last month by Egyptian team Al Ahly.
Watch CONCACAF Champions League

Includes: CCL, Premier League + 84 Sports Channels

7-Day Free Trial
Familiar faces in the booth for CONCACAF Champions League on FOX
Play-by-play announcer John Strong and commentator Stu Holden will return as lead announce team on FS1. The duo have worked extensively together over the years at the network and will call Union's first match on Tuesday. Keith Costigan and Alexi Lalas will be in the booth for the Austin game in the prior time slot.
JP Dellacamera and Cobi Jones are set to call the Club Leon vs. Tauro FC match on Thursday, March 9. While Warren Barton and the aforementioned Costigan will be in the booth for the CF Pachuca vs. FC Motagua match at 10 p.m. ET. Both of these fixtures will be available on FS1.
PHOTO: IMAGO / Icon Sportswire