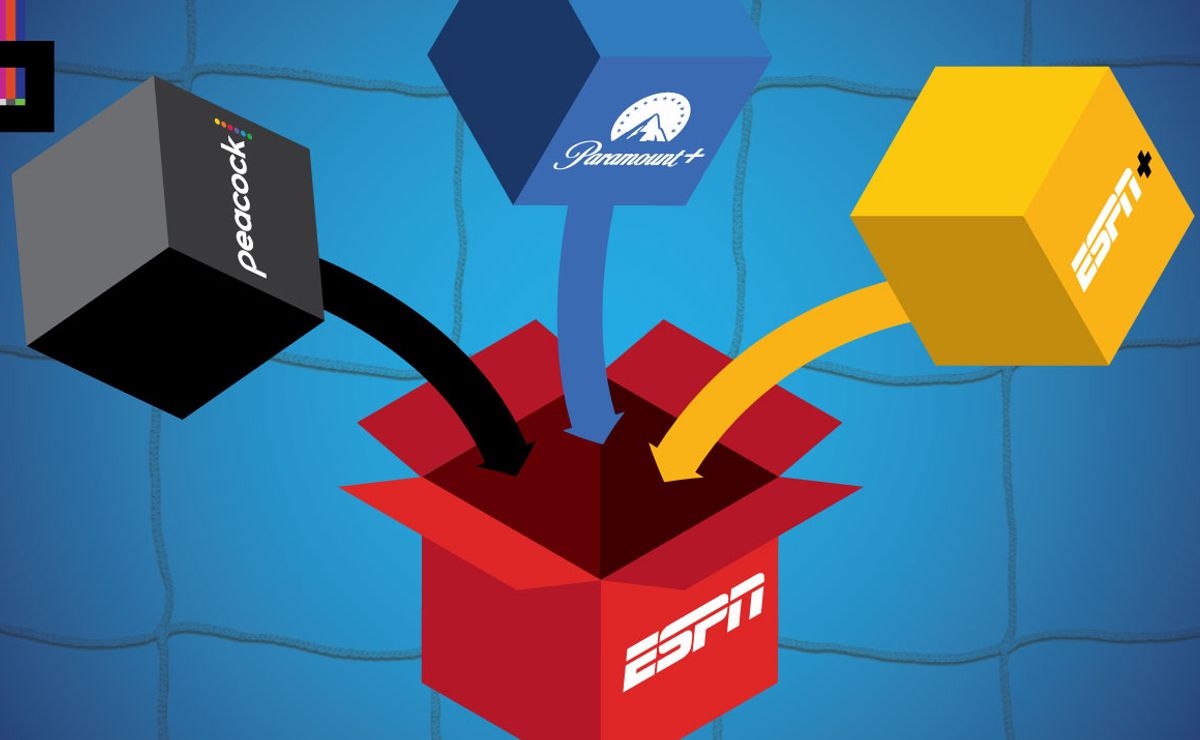 If you can't beat them, join them. That may be the new motto from ESPN who, according to a report by CNBC, wants to build a "one size fits all" streaming directory. In doing so, it'll combine a list of all available streaming options into one hub where even streams from competing broadcasters are listed.
CNBC reports that ESPN has had conversations with sports leagues and media partners about the possibility. However, there's no timeline on if and when the hub would launch. If it did happen, it would likely be links from ESPN.com and/or the ESPN app.
Imagine a scenario where all of the major sports available globally were featured in a directory on the ESPN website or app. The hub would link to legal streams of all of the live games from different sports. That could include links to Amazon Prime, ESPN+, Paramount+, HBO Max, Peacock, MLS Season Pass and even regional sports networks. Plus, it could list which live games are on linear television.
ESPN hub of streams is already available for soccer fans
For soccer fans, this hub concept already exists. World Soccer Talk's free Soccer TV Schedules app aggregates all of the soccer games available into one easy-to-use app.
To find out when soccer games are on, soccer aficionados download the free Soccer TV Schedules App that includes listings of all of the live soccer matches available in the United States (available on Apple iOS devices and Android devices).
In theory, the hub makes a lot of sense for general sports fans. It'll ensure that sports fans go directly to ESPN for all of their sports news, as well as finding out when and where to watch live games. Even if those games are on competing streaming companies, ESPN would still make money in the form of a commission when people sign up to rival streaming services. The same applies to World Soccer Talk, where we sometimes receive a commission through our partner links.
ESPN may be on to something with their idea of a hub to make it easier for general sports fans to find out when, where and how to watch games. A one size fits all approach could be ideal for sports fans especially in a time where cord cutting continues to grow in popularity.