Xavi Simons briefly passed through Paris Saint-Germain, between 2019 and 2022, without ever having won in the club of the French capital. Back in his country since this summer, at PSV Eindhoven, the Dutch attacking midfielder is on the screen and has been selected by the Netherlands for the 2022 World Cup.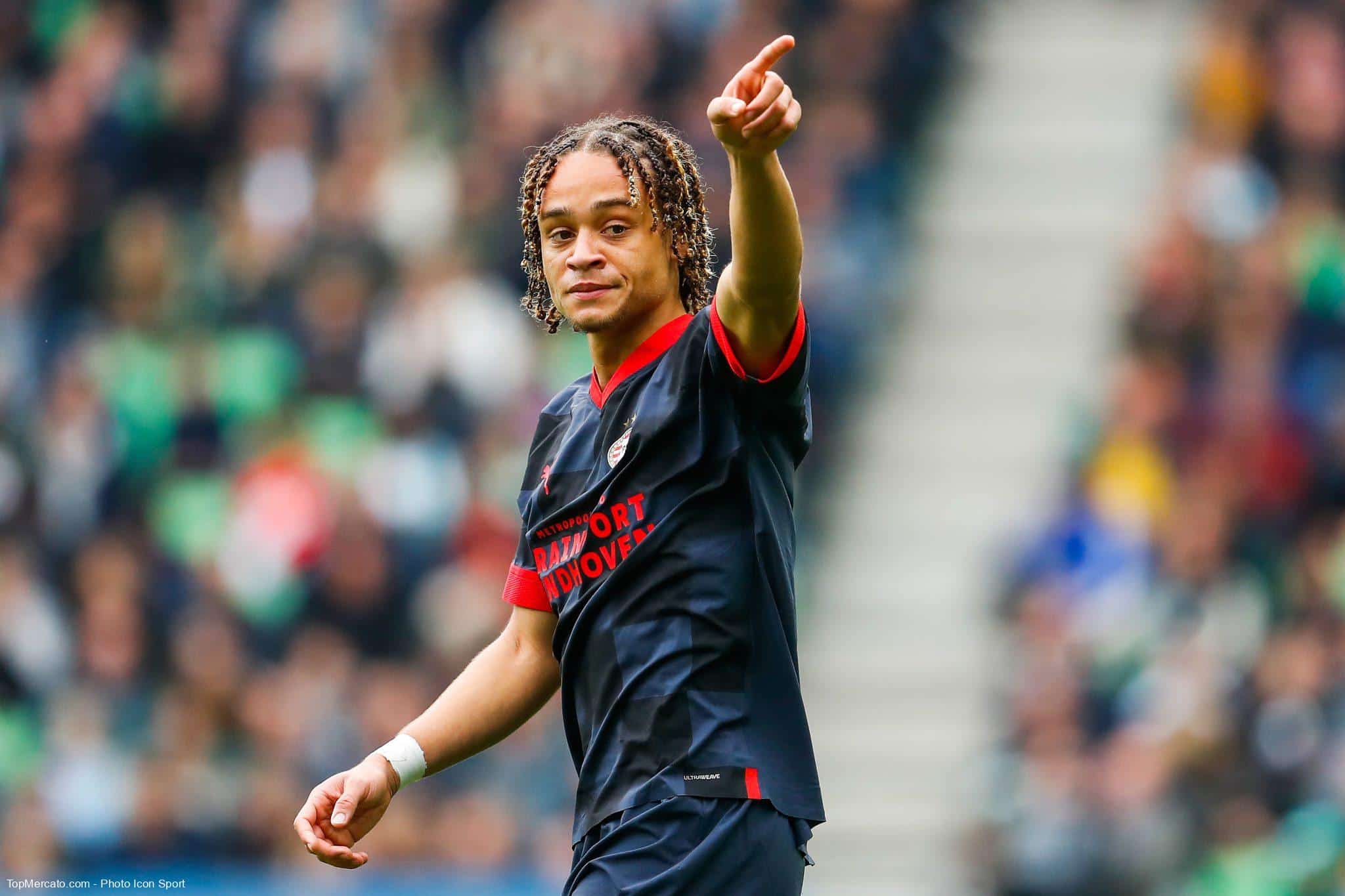 Trained at FC Barcelona then recruited by PSG, it was finally in a less upscale club, PSV Eindhoven, that Xavi Simons blew up his talent, at 19 years old. Perceived as very promising from an early age, the Dutchman needed a less media environment to emerge, with many goals and a few assists this season with PSV (22 games, 10 goals, 4 assists).
Xavi Simons joined PSV free of any contract this summer, and the 19-year-old midfielder is now valued at 18 million euros by the site Transfermarkt. A clause exists in the player's contract for him to find Paris quickly. Asked by the Gazzetta dello Sport on a return of Xavi Simons to PSG soon, his agent, Rafaela Pimenta, did not want to say more: "Who knows ? As a lawyer, I exercise my right not to answer."
The midfielder had told him not to want to move from PSV, there is little. An interesting World Cup with the Netherlands could make him change his mind, if the requests, from PSG or others, were then more pressing.
Donnarumma not at PSG for the money
Also for the Italian media, Rafaela Pimenta mentioned the case of Gianluigi Donnarumma. As for Xavi Simons, the agent left all doors open for the future of the 23-year-old goalkeeper, linked to Paris Saint-Germain for three and a half seasons: "His future ? It is yet to be written, he has a career ahead of him.
Often taunted in Italy after his departure from AC Milan, Gianluigi Donnarumma received the support of his agent, who praised his change of club in the summer of 2021: "At PSG, he overcame the initial difficulties well. It was a sporting choice, to question yourself and enrich your experiences. He did not leave Milan for economic reasons.
The Italian shared the PSG goal with Keylor Navas last year, but this season the Italian is the club's starting goalkeeper.