Advertisement
If his name appears in the list of 26 Blues selected for the World Cup, the state of form of Raphaël Varane still raises some concerns. In a press conference, Didier Deschamps was still rather reassuring on the subject.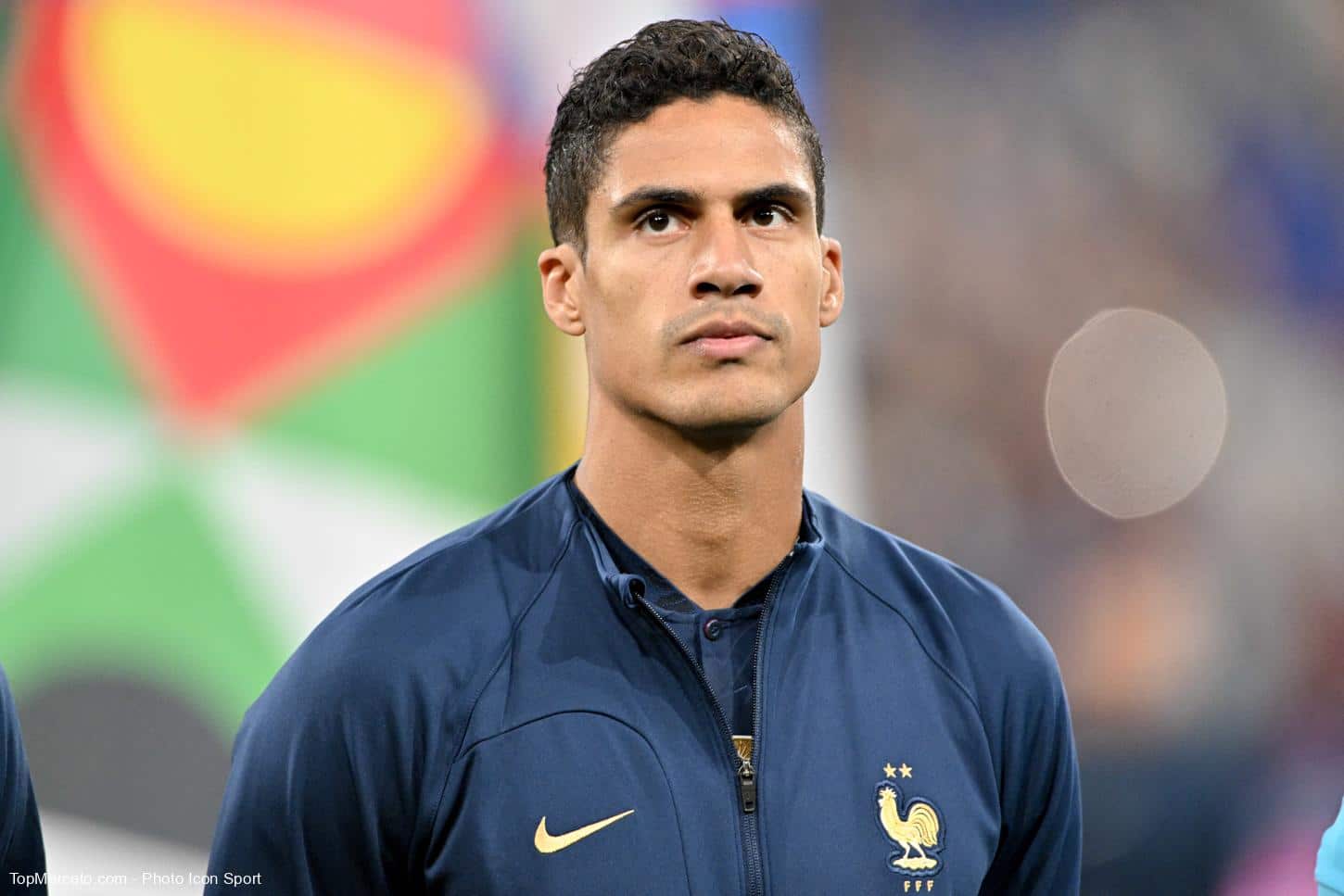 Absolutely essential element during the victory in 2018, Raphaël Varane should participate in his third World Cup in the coming weeks. In Russia, the former defender of Racing Club de Lens was the only player to play all the matches in the competition. If he has since left Real Madrid for Manchester United, the native of Lille is still one of Didier Deschamps' favorite men.
Since his debut in 2013, Raphaël Varane has had 87 caps and scored 5 goals. His presence in Qatar was therefore still in no doubt a few weeks ago. An injury that occurred against Chelsea on October 22, however, upset many certainties. We even feared the worst for the 29-year-old defender, hit in the hamstrings.
"He is supposed to be available for the first game"
Since this date of October 22, the 2018 world champion has not made the slightest appearance on a Premier League lawn. Information that did not seem to worry the national coach who called the latter for the World Cup. Giving a press conference on Monday, November 14, Didier Deschamps did not escape a question about the form of Raphaël Varane.
"He is in his protocol. he emphasized his athletic work. He touched the ball. He will edit it today. he still has steps to go until Thursday. He is fine. He has morale and good feelings. He is supposed to be available for the first match", immediately indicated the former coach of Olympique de Marseille. Something to reassure Blues fans a week and a day before the first match against Australia.