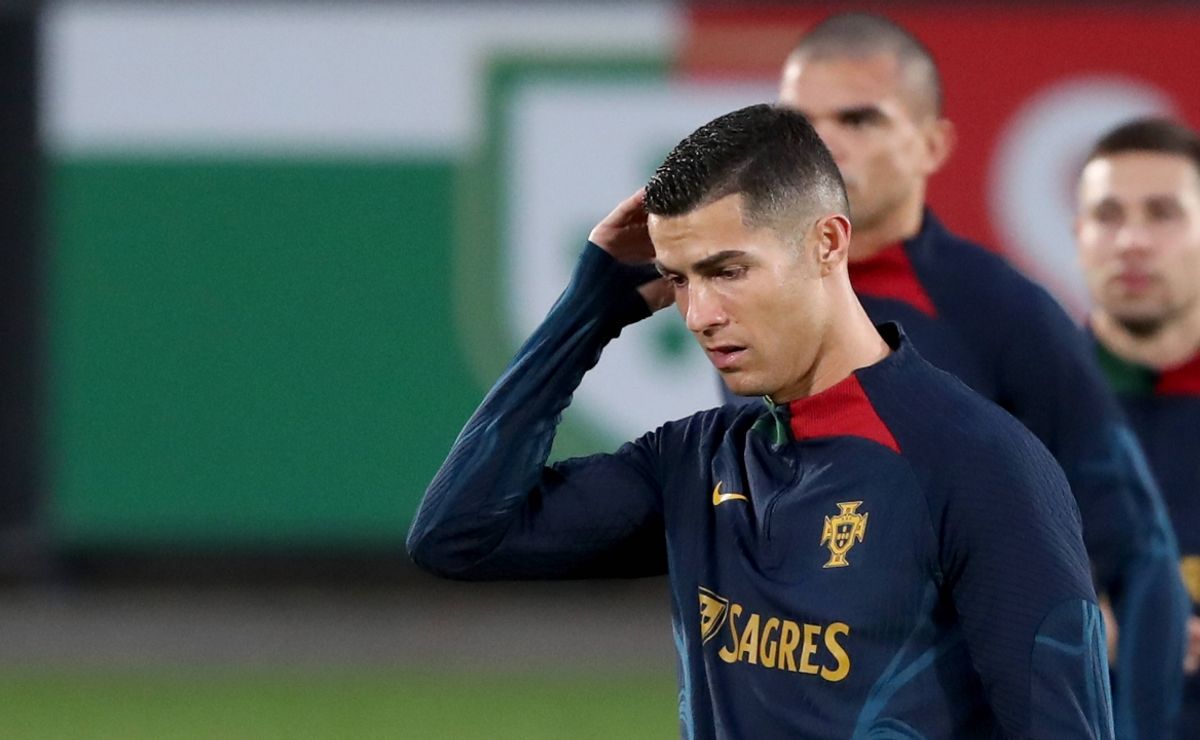 The Cristiano Ronaldo saga at Manchester United could soon be finally coming to an end with a new club on the horizon. The superstar has endured a tough season with the Red Devils. After all, he has managed to score just one Premier League goal during the current campaign. Ronaldo has been at odds with new manager Erik ten Hag, as well.
After the Portugal international's latest tirade against the club, it certainly appears as if the striker could be set to depart Manchester. The Telegraph has even reported that United may even tear up their contract with the 37-year-old forward. They suggest that the club will wait to hear all of Ronaldo's public interview with Piers Morgan before deciding on an action.
Ten Hag benched Ronaldo for the majority of this Premier League campaign. In fact, the Portuguese has just four total starts in domestic play this season. The club has, however, only lost one match this season with Ronaldo on the sidelines. This defeat came at the hands of the defending league champions Manchester City.
The Portugal star has also missed the last two United matches due to a reported illness. Ten Hag previously stated that the sickness was very minor and he could feature last weekend against Fulham. However, Ronaldo missed the match and reported to international duty ahead of the World Cup.
Cristiano Ronaldo on radar for new club at European giants
Any chance for Cristiano Ronaldo to find a new club likely waits until after the World Cup in Qatar. However, possible suitors already emerge. Both Bayern Munich and Chelsea have interest in signing Ronaldo in January.
Bayern, the 10-time Bundesliga champions, have supposedly recently held talks with the player's agent. Although the German giants are performing well this season, Sportsmail suggests that Bayern could bring in Ronaldo to ease their striker issues. Sadio Mane has been brilliant for Bayern since moving from Liverpool, but the club reportedly has concerns about his injury.
Chelsea, on the other hand, previously had interest in signing Ronaldo during the summer. Former boss Thomas Tuchel, however, blocked the potential signing. Nevertheless, Chelsea fired Tuchel. Now, owner Toddy Boehly apparently likes the idea of bringing the star to Stamford Bridge.
Wherever he ends up, Ronaldo's time with United appears to be coming to an abrupt end.
PHOTO: IMAGO / NurPhoto