Advertisement
At 37, Cristiano Ronaldo is inexorably approaching his final bow. Faced with Piers Morgan, the Portuguese has also announced that his retirement could occur much earlier than expected.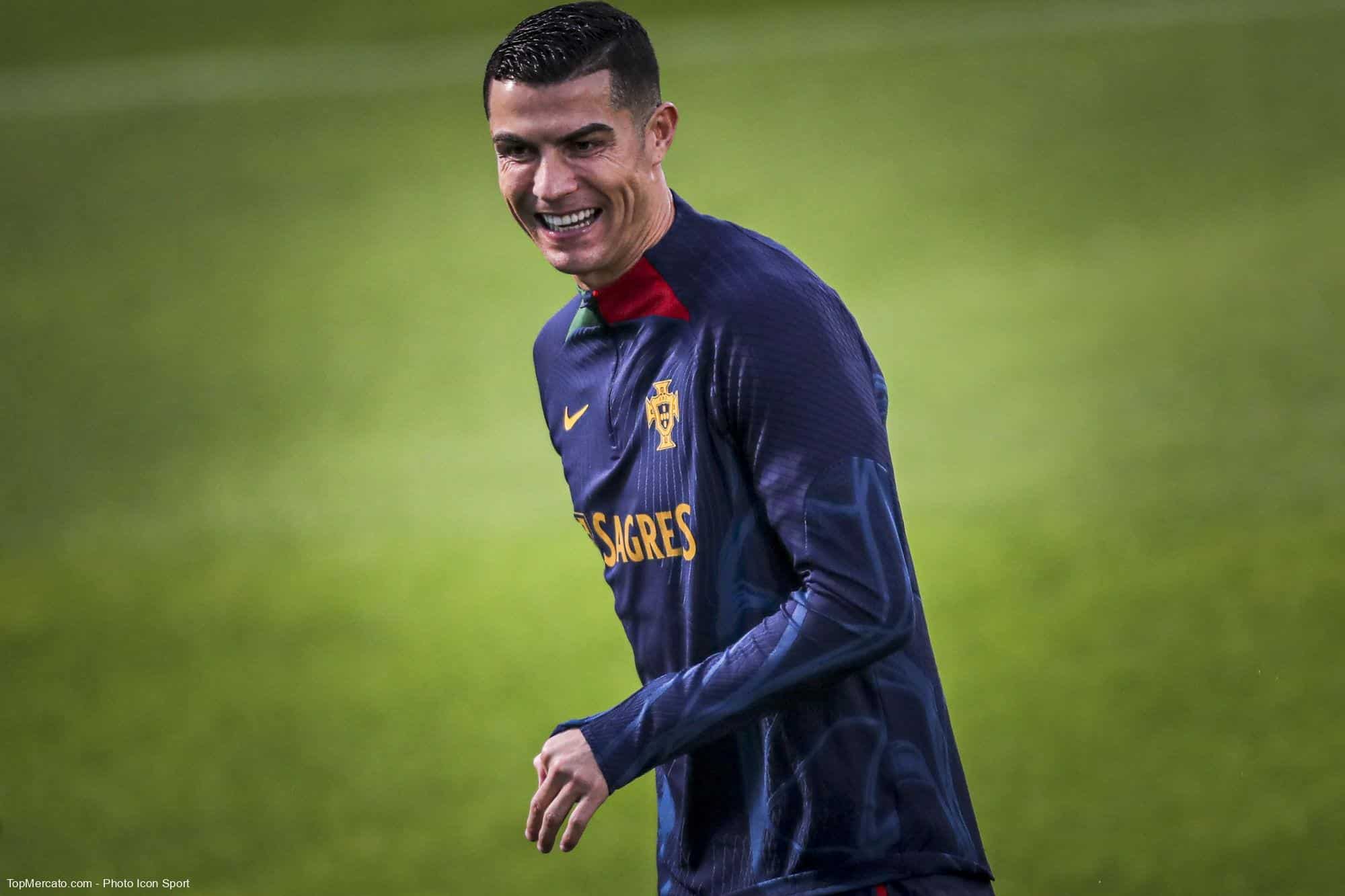 And if Cristiano Ronaldo played his last football matches on the occasion of the World Cup. If this assumption will sadden more than one, it is however not totally unfounded. During an interview with British journalist Piers Morgan, the native of Madeira indeed made a disconcerting revelation.
The five-time Ballon d'Or has thus promised that he will hang up his cleats if, and only if, Portugal were to win the final victory. The Lusitanian supporters are therefore likely to have their hearts torn. If the Selecção das quinas arrives with one of the strongest squads in the competition (Joao Cancelo, Bruno Fernandes, Joao Felix to name a few), Fernando Santos' men have often disappointed in recent major matches. Opposed to Nigeria this Thursday evening, the Portuguese selection still reassured its aficionados a little thanks to a convincing success (4-0).
CR7 wants to retire in a period of "two to three years"
Placed in Group H, Portugal will begin its World Cup on Thursday, November 24 with a match against Ghana. The 2018 European champion will then face Uruguay and South Korea. If the much desired trophy were to escape CR7, the latter will therefore continue to delight his many admirers a little longer.
According to his own words, the native of Madeira hopes to play for a period "two to three years old". To achieve this goal, the top scorer in the history of the Champions League may still have to find a new club. His sensational statements did not at all please the leaders of Manchester United. Several former glories of the Reds Devils have even asked for the immediate departure of number 7.