Advertisement
During his interview with Piers Morgan, Cristiano Ronaldo said he was very close to signing with Manchester City in the summer of 2021. The Portuguese would have finally refused out of loyalty to the Reds Devils but the truth would be very different to believe British media.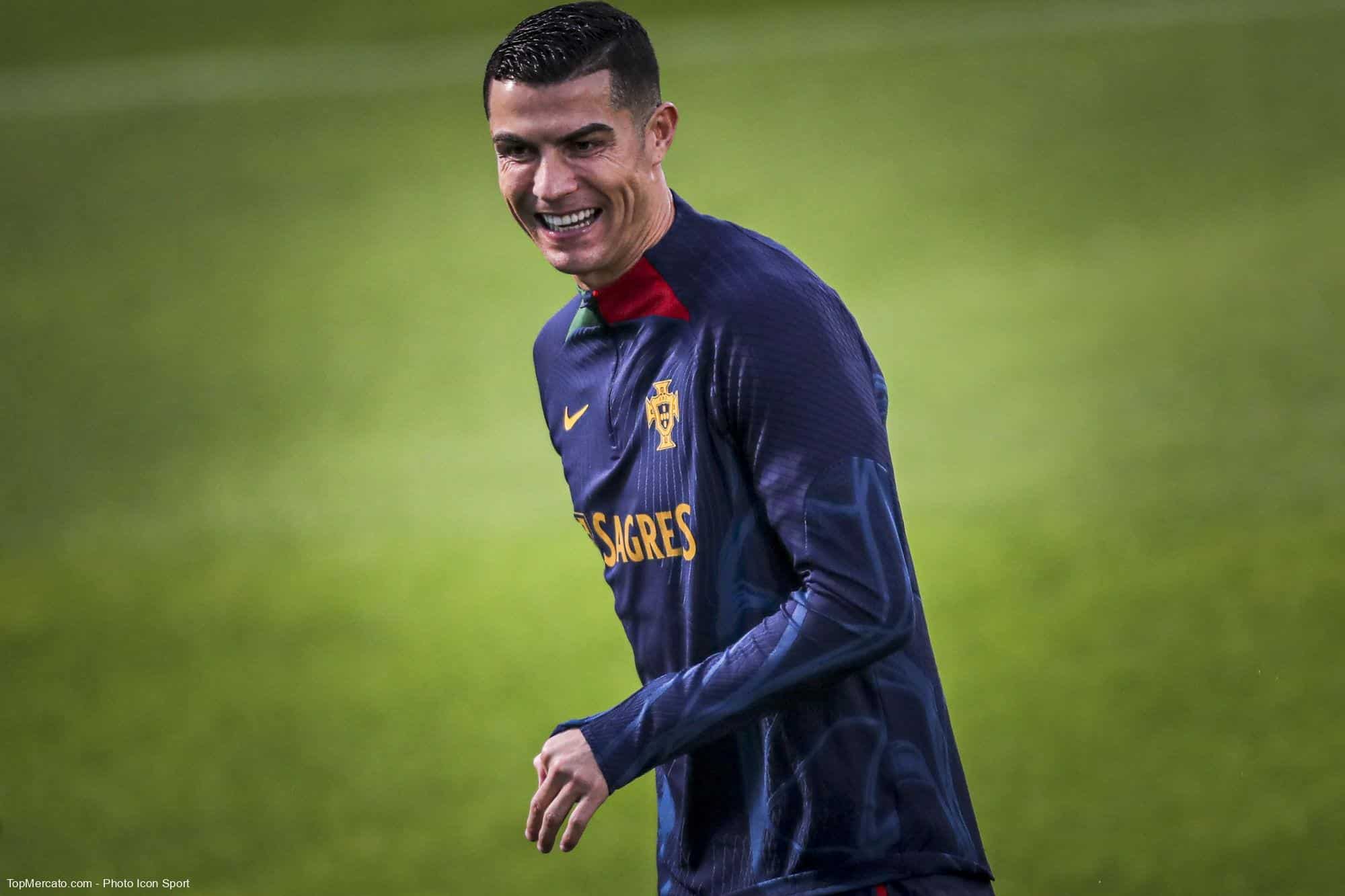 Among the many excerpts from the interview with Cristiano Ronaldo broadcast by The Sun, one of them particularly caught the attention of the British press. Facing Piers Morgan, the former Real Madrid striker thus returned to the summer 2021 transfer window.I was very close to Manchester City, I was quite surprised, because they really wanted me. But in the end I refused, out of respect for Sir Alex Ferguson and Manchester United, it was the heart that was speaking at that moment". thus declared the native of Madeira.
This strong decision to reject the offer of a Premier League cador, a serious contender for the Champions League, could at first sight do honor to the fivefold Ballon d'Or. For the English press, the reality would however be a little less brilliant. Mike Keegan, Media Reporter MailOnline Sport, thus affirmed that it is rather the reverse which occurred. Manchester City would have indeed given up bringing in the Portuguese international.
Raised eyebrows at Manchester City over Cristiano Ronaldo's claims. Doesn't tally with their recollection. Told decision to withdraw was theirs, not his. Similar to Tuchel's later stance at Chelsea. A distraction not needed in a dressing room already packed with winners. #mcfc

— Mike Keegan (@MikeKeegan_DM) November 17, 2022
For Gary Neville, the departure of Cristiano Ronaldo is inevitable
If this CR7 lie were to be confirmed, the image of the 37-year-old striker could well take a hit. While some Mancunian fans understand Cristiano Ronaldo's frustration, most of his partners would no longer want to play with him. His trainer, Erik ten Haag, would also be very disappointed by the media outlet so noticed by the Portuguese.
Some former glories of the northern stable of the Kingdom also believe that the story is now over. Asked by Sky SportsGary Neville has thus claimed the departure of the former darling of the Bernabeu. "I wonder what Manchester United are doing because the reality is they know they have to terminate Cristiano's contract or they are setting a precedent for any player to criticize them in the future," thus affirmed the legendary defender of the Reds Devils.