Advertisement
Remaining at Borussia Dortmund despite interest from FC Barcelona, ​​Thomas Meunier sent a message to the Catalan club. The Belgian right side does not seem to exclude an arrival at the Blaugrana.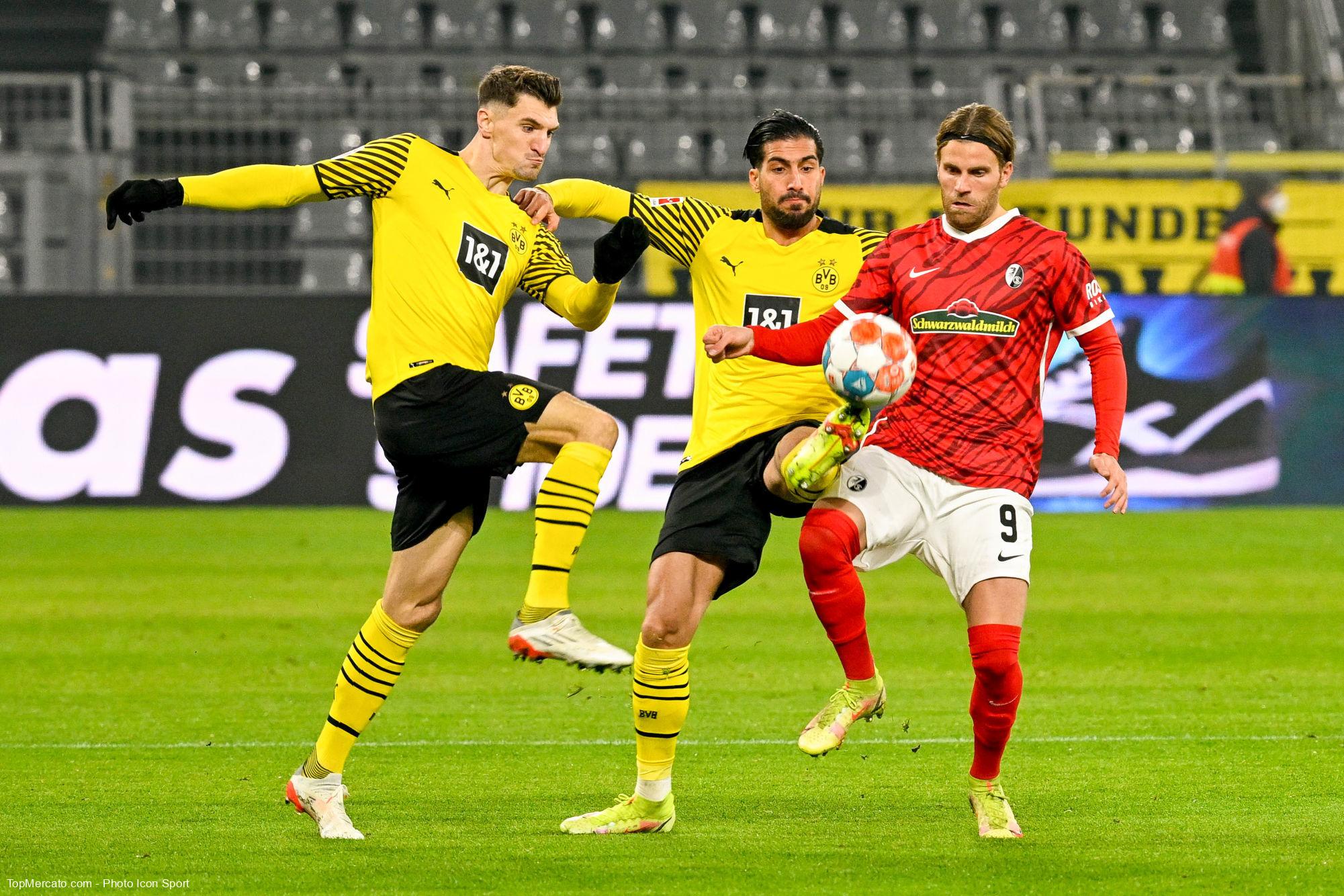 Last summer, FC Barcelona was in the running to recruit Thomas Meunier, the defender of Borussia Dortmund. But the former Paris Saint-Germain player had not left the Ruhr club in the end, since the Blaugrana had finally secured the services of Hector Bellerin. Enough to leave the main interested party with regrets, as the 31-year-old right-back confided in an interview with Het Laatste Nieuws Sport.
"A train that only passes once"
The Red Devil thus confirmed contacts with Barça, while explaining that the Borussen did not respond favorably to the proposal of the Spanish general staff. "They were looking for an experienced full-back, a complete and physically strong player… and for an acceptable price, given their financial situation. Dortmund called me about the offer but said: 'I'm sorry, you can't go.'"
Thomas Meunier did not hesitate to send a message about his future. The former member of Club Brugge is waiting for a signal from FC Barcelona for a future arrival. "Barça is a once-in-a-lifetime train." Suffice to say that the former resident of Ligue 1 does not rule out landing on the other side of the Pyrenees, provided this time that the two parties find common ground.
Under contract until 2024
Recruited free by Borussia Dortmund during the summer of 2020, the one who is preparing to participate in the 2022 World Cup with Roberto Martinez's Belgium is still under contract until June 2024 with the German team. Since the start of the 2022-2023 season, the native of Sainte-Ode has participated in 14 matches in all competitions, including eight Bundesliga matches.