Barca are reportedly considering parting ways with Ansu Fati next summer. Joan Laporta would have set an XXL price for his transfer.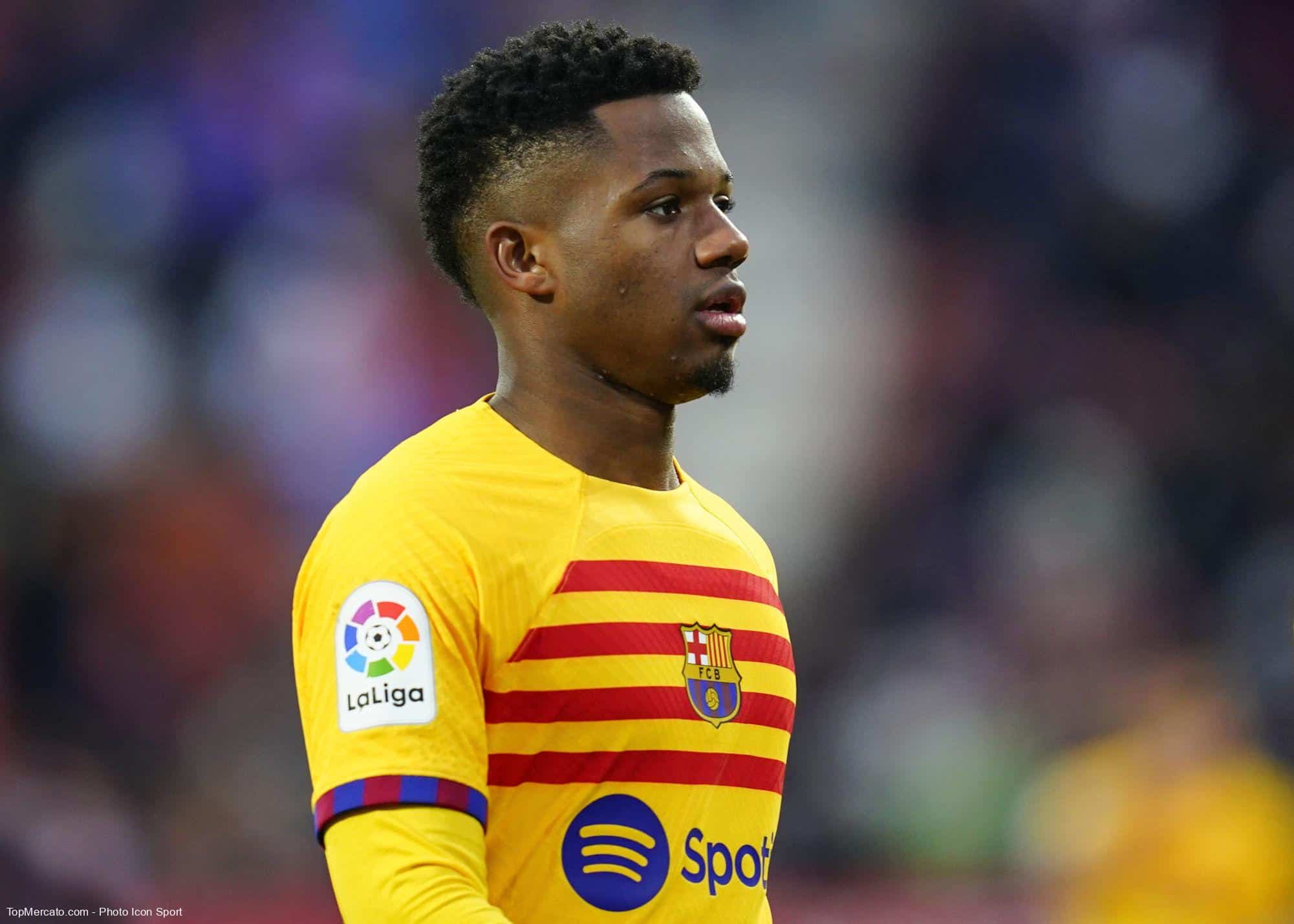 Although Barca bosses have said they don't want to sell Ansu Fati, the economic difficulties the club is currently going through might force them to do so. Barca bosses are said to have set a high price for the 20-year-old as they are said to be hoping to make a big sale to make up for their budget shortfall and avoid salary cap issues.
The Red Devils on the lookout to recruit him
According Fichajes.net, FC Barcelona are planning to sell Ansu Fati this summer and have set his price at around 100 million euros. Considered one of the most talented young players in Europe, the Spanish player hasn't been able to maintain a high level of performance this season. This would have led to a loss of patience among Barca leaders. Manchester United are reportedly taking a close interest in the player's situation.
Selling Ansu Fati would pose a significant risk for Barca as he is seen as one of the club's biggest hopes for the future. However, the club's difficult economic situation may force it to take difficult decisions to maintain financial equilibrium. The Blaugrana training would need to reduce the level of its payroll by 30% during the summer transfer window.
Barça is not the only decision-maker on this file. The striker has a contract that runs until June 2027, with an estimated salary of 10 million euros per season (on average). Although the Red Devils have big means, it is not said that they will bet as much to bring him in. But if the player wishes to stay, the Catalans will not be able to force him to leave.
20-year-old Ansu Fati has scored 6 goals in 34 appearances in all competitions this season. The Spanish international (7 caps, 2 goals) also delivered 3 assists.