Karim Benzema, nominated for the FIFA The Best trophy designating the best player of 2022, finished 3rd, behind Lionel Messi and Kylian Mbappé.
Photo credits: Mohammad Karamali/Icon Sport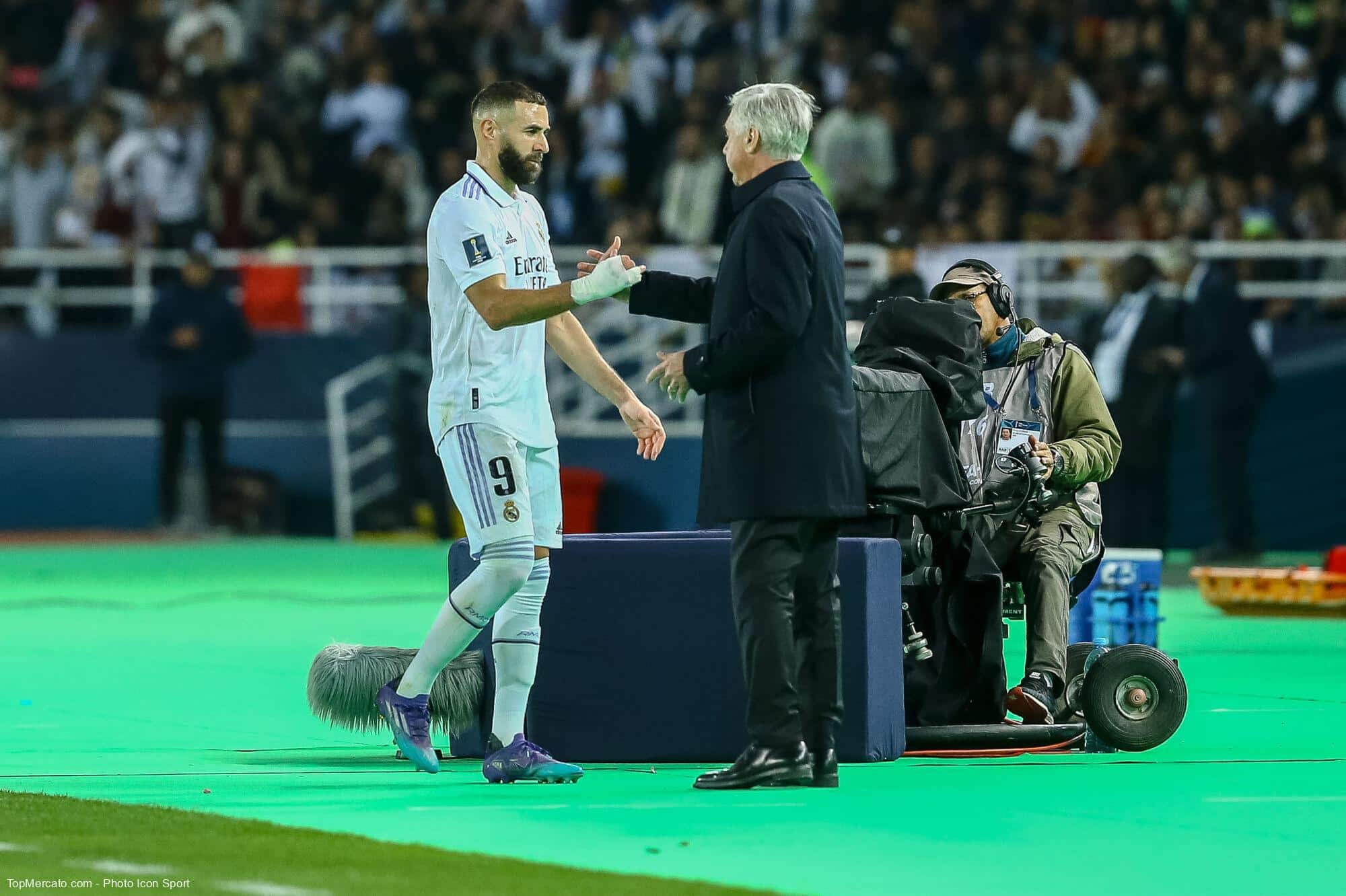 The 34-year-old Frenchman did not seem to like his ranking. On social networks, the Ballon d'Or 2022 published a mysterious message about his individual success, in addition to sharing his huge record over the past year (Ballon d'Or, therefore, but also winner of the Champions League and of La Liga with Real Madrid, among others).
In a press conference, the coach of the Spanish club, Carlo Ancelotti, was questioned on the subject.
Benzema praised by Ancelotti
The Italian praised the Frenchman's season, and said he was delighted to have him under his command: "I didn't see what (Karim) Benzema did (on social networks, editor's note). We thank him for helping us win the titles last season and we hope that we can thank him again for titles this season. Having Karim means being closer to the titles. For us, it's not that important (FIFA The Best Awards). The World Cup dictated that Argentina were deservedly champions. It's normal that (Lionel) Messi, (Emiliano) Martinez and (Lionel) Scaloni won the prizes" claimed Carlo Ancelotti, who was beaten by Lionel Scaloni for the best coach trophy.
Carlo Ancelotti, however, revealed that he would have voted differently for the best player trophy: "Who would I have voted? I can't say… But the three would be from Real Madrid".
Ancelotti does not forget Vinicius
Maybe Carlo Ancelotti would have given Vinicius a The Best voice? In any case, the Real Madrid coach recalled the importance of the Brazilian in the results of the Spanish club, while the winger is currently in great shape (5 goals and 3 assists in his last 5 games): "The addiction to Vinicius is positive. He is one of the best players in the world, which sometimes turns games in our favor. It's normal to be dependent on him."
Real Madrid may in any case need Vinicius this Thursday, against FC Barcelona, ​​in the semi-final of the King's Cup.