The 2022 World Cup, which begins on Sunday in Qatar, will be the first in history to take place in a Muslim country, reputed to be very conservative and straddling traditions. With particular prohibitions? Here is what you need to know about the habits and customs if you are planning to go to the Emirate.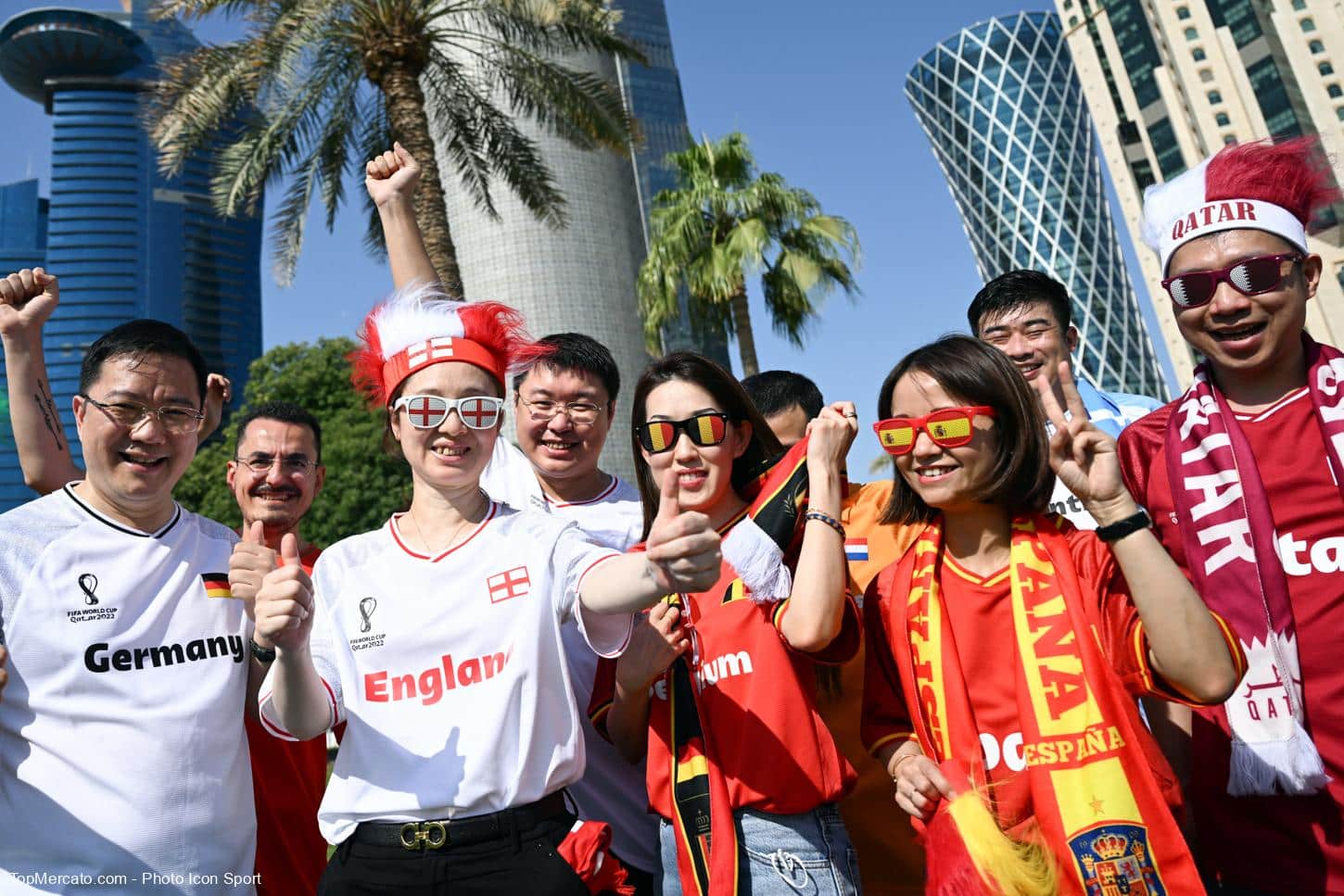 Supervised alcohol consumption
Normally in Qatar, the consumption of alcohol and drunkenness on public roads are punishable. However, the Emirate has had to adapt for its Western tourists and the sale and consumption of alcohol is thus authorized in licensed bars and restaurants, particularly in international hotels. On the other hand, it is forbidden to import alcohol into Qatar (just like pork products and products deemed pornographic) and any foreigner who tries to bring them into the territory risks having them confiscated.
For the World Cup, "designated areas" have been set up, such as fan zones, in which it will be possible to buy and consume alcohol under certain conditions. Ticket holders will be able to purchase alcoholwithin the stadium perimeter three hours before kick-off (four hours before kick-off for the opening match and the final match) and one hour after the final whistle"says the FIFA Supporter's Guide. The local police would however have been instructed to be more tolerant with foreign supporters who are drunk or drinking outside these "designated areas". Alcohol will however be prohibited in the stadiums, as in France.
On the other hand, the consumption and possession of drugs are obviously prohibited and any offender can expect at best a fine or deportation and at worst a prison sentence.
How to dress ?
Contrary to popular belief, women are not required to wear the veil in Qatar, except in rare places such as official buildings and museums. On the other hand, a decent outfit is expected. By decent dress, we must understand a garment covering the shoulders and knees. For women, it is therefore recommended to wear long pants or long skirts, accompanied by tops covering the neck and chest.
In these conditions, logically, women will not be allowed to go to the beaches in bikinis and it is advisable to bathe with a T-shirt and long shorts. Nevertheless, the regulations are again variable in geometry and the authorities are less careful about behavior in the swimming pools and private beaches of large hotels…
Sexuality, couple, LGBT
This point is particularly sensitive and FIFA recalls from the outset that "public displays of affection are not part of the local culture". Similarly, sexual relations are in theory prohibited outside marriage. But on these points too, we can imagine that the local authorities will adapt and that foreign supporters who kiss in front of a stadium will not encounter any problems as long as they do not do so in an overly exuberant way. Nor should you expect to see the police arriving in hotel rooms to check whether two people of the opposite sex are indeed married. Likewise, the organizers have assured that no marriage certificate will be requested from women even if they go to a hospital to receive care related to their sexual activity or pregnancy.
A little like alcohol, Qatar's position vis-à-vis LGBT rights is on the other hand more contradictory. By recalling that homosexuality is "haraam(prohibited, editor's note) in Qatar and assimilating it to a "mental damage", Khalid Salman, former international and ambassador of the World Cup, recently sparked a huge controversy. "They have to accept our rules here", he added. Even if homosexuality is theoretically punishable by 7 years of imprisonment, the organizers nevertheless assure that LGBT supporters will be welcome and have nothing to fear. From there to imagine two men daring to join hands in the middle of the street…