Do you have a USA mega fan in your household? Are you looking for the perfect early holiday gifts to give that special USA Soccer fan in your life, but not sure what to get? Don't worry we are here to help you get all the essentials and the perfect gift for the biggest USA soccer fans. 
The most glaringly obvious gift for your favorite US soccer fan is one of the same jerseys they'll be wearing at the World Cup in Qatar. However this winter World Cup sees soccer fans getting a larger selection of the sweetest new jerseys on the market. If you want to give the most elite fans an elite jersey, check out one of the USA's match jerseys. Want to give them a jersey that they can rock on the couch or at the pitch, check out one of the USA's stadium jerseys! All of the USA's jerseys are offered in Match, Stadium, Women's Cut, and Kids designs.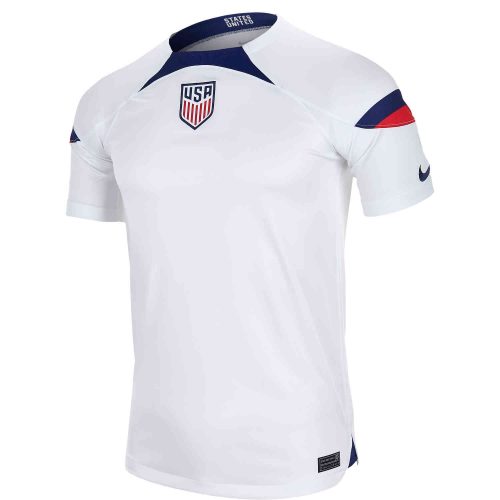 One of the perfect ways to equip your US Soccer fan this season starts with the USA's home jersey. However, this winter season you get the chance to choose between a long sleeve and short sleeve jersey design. US Soccer fans know that the choice between short sleeve and long sleeve is pretty rare, so if you want to get your soccer fan a rare gift try a long sleeve look!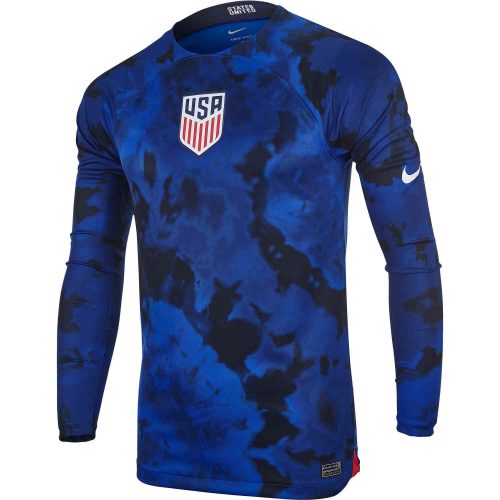 For the first time in US Soccer history, the jerseys have taken a new and more futuristic approach to a jersey design. These bold jerseys are designed with iced dye to unlock the most bold design yet. With a centered crest these jersey take a retro and futuristic approach to jersey design. A long sleeve or short sleeve option are perfect for your avid US Soccer fan!
If you want to take a US Soccer fan's love for the squad up a notch, but they already have the sweet jerseys, check out their pre-match top. Offering a design that is both bold and perfect for supporting the red, white, and blue in a fun and exciting way. If you're looking for a more unique gift your favorite US fan can sport all season long, this is definitely it. 
The most casual and simple way to rock the USA is with a sweet T-Shirt. Offering your soccer fan a more casual look they can sport on game day or out with their squad, you're giving the gift of undying passion and comfort. With simple, stylish, and patriotic designs you'll be able to get the biggest US fan the gear to support the USA wherever they go.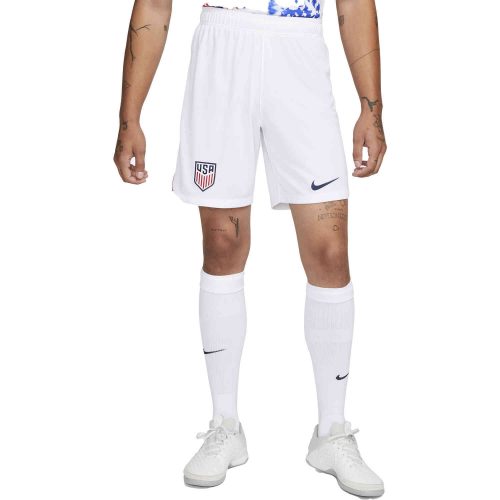 Want to give the gift of head-to-toe US style and passion this season? Getting your USA superfan a pair of sweet bottoms like shorts or pants is the perfect way to help them gear up for this historic World Cup.