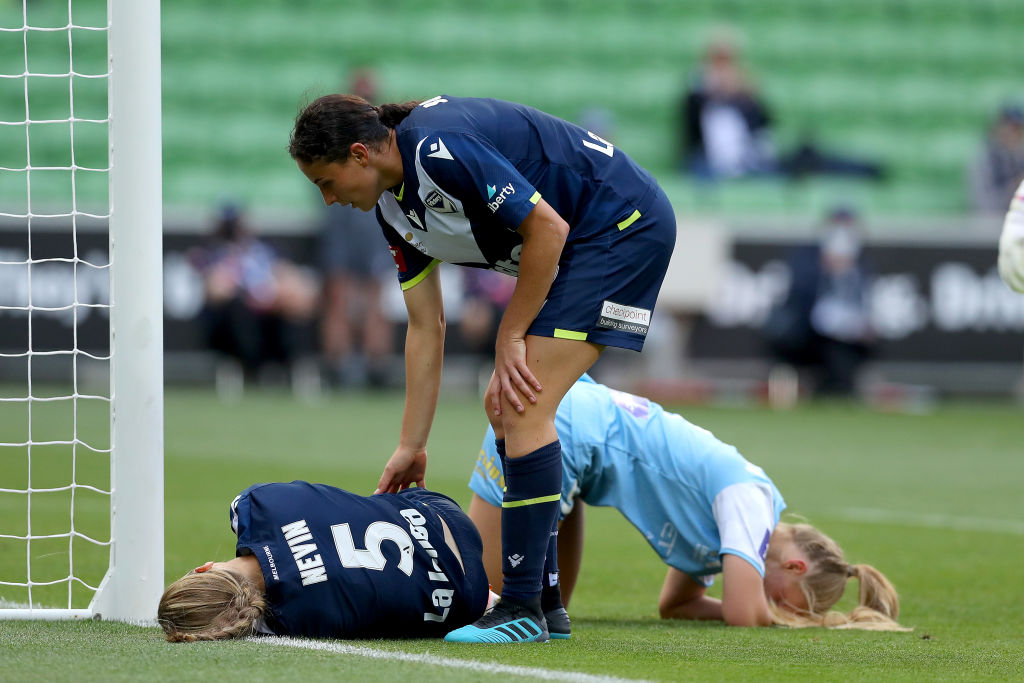 Matilda Holly McNamara is set for a return to Melbourne City's A-League Women side after being sidelined by an ACL injury for almost a year.
The 20-year-old attacker scored four goals in eight games and was named the league's 2021-22 young player of the year, before injuring herself against Sydney FC in February last year.
Twelve months on, McNamara is in line for her A-League comeback when third-placed City take on the Jets at Newcastle Sportsground on Saturday.
"The Mac is back," City coach Dario Vidosic said on Friday.
"She's ready for Newcastle. She's got the green light for tomorrow and we're really looking forward to the weekend and watching her play."
McNamara's clean bill of health gives Vidosic a welcome selection headache, with Chile striker Maria Rojas returning from international duty after the disappointment of missing out on World Cup qualification.
Rojas scored as Chile lost 2-1 to underdogs Haiti in February's World Cup intercontinental play-off final in New Zealand.
"We were Chile's number one supporter for that game, we were all glued to the screen," Vidosic said.
"We gave her a couple of days off, and our other internationals … to give them a little break and mentally just to refresh."
Vidosic said he felt lucky to be able to call on a full squad after a raft of injuries that have marred their season.
"It's a good headache to have. Unfortunately we haven't had the chance to (select) from a 100 per cent fit squad all season," he said.
The Jets are coming off a 6-0 thrashing by ladder-leaders Western United last weekend and will be hoping to claw back some ground having won only one of their last seven games and conceding 23 goals in the process.
United were 4-0 up by halftime in that match, with Newcastle contesting most of the game with 10 players after defender Emily Garnier was sent off in the 18th minute.
The Jets, sitting 10th on the ladder, face a defensive challenge on Saturday, with Garnier and fellow defender Taren King unavailable due to suspension.