Advertisement
More than 15 years after leaving Lyon, John Carew faces justice in his native country. Convicted of tax evasion, the Norwegian could have to go through the prison box.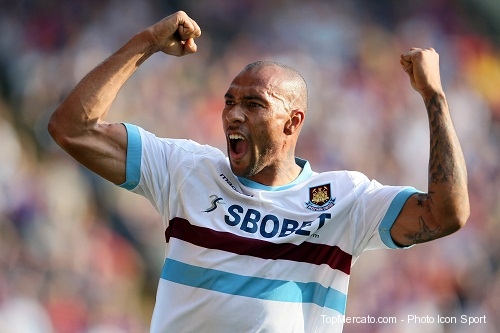 Rhone supporters with a very good memory have not forgotten his name. Between July 2005 and January 2007, John Carew had indeed made a passage through Olympique Lyonnais. This stopover by the capital of Gaul will nevertheless prove to be rather mixed. With 17 goals scored in 53 games played, efficiency is not really there.
During his tenure, the Norwegian will still manage to fill his trophy cabinet. In a team at the top of his game that crushes everything, the native of Lørenskog wins two French championships. The adventure ends all the same during the winter transfer window of the 2006-2007 season, the center forward then flies to Great Britain and joins Aston Villa (131 games and 48 goals scored).
A tax fraud that could be very expensive
In 2012, John Carew will put a definitive end to his football career. In the last few hours, the former Gones striker has however returned to the heart of the news. As reported RMCthe 43-year-old man has indeed sentenced "to 14 months in prison for aggravated tax evasion". A fine of 52,000 euros is also added to this already quite significant sanction.
To go into the details, the accused is accused of not having declared "1.2 million euros" of income for a period ranging from 2014 to 2019. John Alieu Carew, of his full name, would also have failed to declare his personal fortune estimated at 29 million euros to the tax authorities of the Scandinavian country.
The former international is still free to appeal this decision, reports theAFP. In his defense, John Carew tried to explain during the trial that he had only followed the advice of his agent at the time.